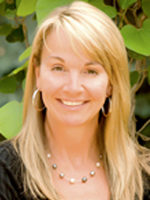 When you work with Holly toward the sale or purchase of a property, you benefit from her wealth of local knowledge as well as her hands-on experience, having bought and sold many properties of her own throughout her lifetime. But perhaps most importantly, Holly is a person who doesn't give up when faced with a challenge. Once she's determined your individual real estate goals, she won't quit until she's achieved them. Contact Holly today at 406.249.7818.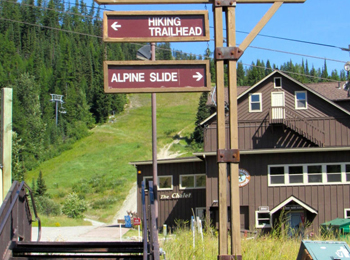 3900 Big Mountain Road, Whitefish, MT 59937
MLS #337201 Offered at $$3,500,000
Big Mountain Village development dream! This is an amazing opportunity to buy a vacant 1.044 acre pieces of property at the base of chair 2. Create a condominium complex, a time share dream, ski in ski out hotel, motel, private home or convention facility. Let us help you explore the possibilities. Impeccable views with recreation facilities out the back door. Listing agent is fractional owner
Real Estate Market Update
By Greg Carter, Broker, RE/MAX Rocky Mountain Real Estate
Graph by Jim Kelley, Kelley Appraisal
We are half way through 2017 and the Northwest Montana real estate market is as healthy as ever. There have been 822 sales in our area through June which is an 11.1% increase over the same period last year. Average prices have held strong with a slight increase of just under 3%. Real estate sales volume bottomed in 2009 but has consistently increased every one of the past eight years.
The most startling statistic is the relatively low inventory of available properties on the market. As of June 30th, there were 1096 residential properties listed for sale. When you compare that to the 1,680 sales made in 2016, we only have a 7.8 month inventory of available homes for sale. When you consider that some of that inventory has been on the market for over 90 days (probably because they are overpriced), then the number of truly salable properties is very low compared to demand. This statistic says we have a very healthy sellers market!
If you have been considering putting your home on the market, now is the time to seriously consider doing so. Your real estate professional at RE/MAX Rocky Mountain Real Estate can provide you with a CMA (comparable market analysis) which will tell you what your property ought to sell for by looking at other sales of comparable properties in your area. This analysis will tell you what the market of buyers are paying for properties like yours. In this healthy market, if your property is priced accordingly, it should sell in a reasonably short time period. If overpriced, it will join those properties that have been on the market for months. Talk to your RE/MAX Rocky Mountain Real Estate professional to correctly price, market and sell your home or property.

Festival Armadeus
Glacier Orchestra and Chorale presents Festival Amadeus, August 8-13, 2017. Mountains by Day; Music by Night. Celebrating our 10th anniversary!
A SWEET LITTLE TREASURE
EPISODE SIXTEEN: OPEN ROAD
Pan for a gem, create a masterpiece, indulge in every kind of candy, and create memories that will last a lifetime in Philipsburg, MT.
Open Road is a series of videos about Montana and Montanans. Travel along with these characters as they experience the endless possibilities waiting for them in Montana and be inspired to discover Montana for yourself.