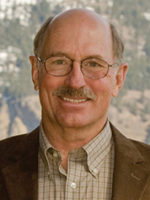 I chose Montana's Flathead Valley as an ideal place for my family. It's proven to be on one of the country's most dynamic areas with great growth potential over the next 10 years. Call me today at 406.250.9000.

Winter Preview
Even during the dark days of winter, the Flathead Valley has an abundance of activities and festivities to fill the season. Check out our 2017 guide to all things winter.
In these mountainous coves of the Rockies, winter can be a guessing game that changes from one moment to the next. Yes, it will be cold and dark, but what about a sudden snowstorm? Will a bluebird powder day arrive like a holiday gift, or will Mother Nature turn stingy with snow and blanket the region in grey?
Adding to the anticipation this year is the ultimate weather wild card – La nina.

Featured Property: 2818 Browns Meadow Road, Kila
MLS 21711393  Offered at $6,895,000
Largest contiguous privately held acreage in Northwest Montana including the top of Haskill Mountain. Panoramic Views of lakes, mountains, Glacier Park, Whitefish Mountain Resort and the Browns Meadow Valley. Concept plan for private ski runs, airport, executive golf course, and residential communities. Paved access to security gated entrance over Mount Creek. Numerous springs on property. Five ridges encompassing four valleys and approximately 400 acres of grazing grassland. Approximately six miles of graveled roads throughout the property accessing both mountain/ridge tops and grasslands.
More info and more photos…click here or call 406.250.9000 for your private showing of this fabulous property.
Kelley's Market Report: Home Affordability
By JIM KELLEY // Nov. 29, 2017
​
Home affordability is a function of effective purchasing power. In order to measure effective purchasing power it is necessary to consider household income, mortgage interest rates, property tax expense and typical mortgage loan availability and terms. This affordability graph assumes a homebuyer with the median household income in Flathead County with a 25 percent down payment and a 30-year home loan at the average interest rate for that year. The property taxes and insurance expense are estimated based on 1.5 percent of the median home price.
OPEN ROAD: Episode Twenty
Wild Designs
When she's not hiking, climbing, or camping, Jessica Lewis finds the time to create one-of-a-kind jewelry.
Valley Voices, the Flathead Valley's Community Choir, will present their holiday concert, "Jingle All the Way" on Saturday, December 9th at 7PM and Sunday, December 10 at 3PM.