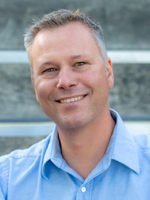 Pete​ ​has​ ​lived​ ​in​ ​the​ ​Flathead​ ​Valley​ ​for​ ​over​ ​17​ ​years.​ ​​ ​After​ ​living​ ​in​ ​Colorado​ ​and​ ​Utah,​ ​his​ ​passion​ ​for​ ​the​ ​outdoors finally​ ​drew​ ​him​ ​to​ ​Montana.​ ​It​ ​didn't​ ​take​ ​him​ ​long​ ​to​ ​realize​ ​this​ ​was​ ​a​ ​special​ ​place,​ ​and​ ​he​ ​settled​ ​down​ ​to​ ​make​ ​this​ ​area his​ ​home.​ ​Years​ ​of​ ​experience​ ​in​ ​the​ ​service​ ​industry​ ​has​ ​given​ ​Pete​ ​the​ ​ability​ ​to​ ​work​ ​well​ ​with​ ​clients​ ​and​ ​connect​ ​with people​ ​quickly.​ ​An​ ​avid​ ​skier,​ ​mountain​ ​biker,​ ​and​ ​fly​ ​fisherman,​ ​Pete's​ ​enthusiasm​ ​for​ ​outdoor​ ​recreating​ ​has​ ​taken​ ​him​ ​all over​ ​the​ ​valley​ ​and​ ​has​ ​given​ ​him​ ​a​ ​unique​ ​and​ ​expert​ ​knowledge​ ​of​ ​the​ ​area.​ ​Whatever​ ​your​ ​passion​ ​is,​ ​Pete​ ​would​ ​love​ ​to show​ ​you​ ​what​ ​makes​ ​this​ ​area​ ​special​ ​and​ ​help​ ​you​ ​find​ ​your​ ​piece​ ​of​ ​it. To contact Pete call: 406.270.5908.

Winter Preview
Even during the dark days of winter, the Flathead Valley has an abundance of activities and festivities to fill the season. Check out our 2017 guide to all things winter.
In these mountainous coves of the Rockies, winter can be a guessing game that changes from one moment to the next. Yes, it will be cold and dark, but what about a sudden snowstorm? Will a bluebird powder day arrive like a holiday gift, or will Mother Nature turn stingy with snow and blanket the region in grey?
Adding to the anticipation this year is the ultimate weather wild card – La nina.

Featured Property: Timber Ridge
MLS 21713253  Offered at $84,000
Gorgeous new subdivision, located conveniently off Highway 40 between Whitefish and Columbia Falls. Perched on a bench overlooking the Swan Mountain Range and Badrock Canyon, Timber Ridge features mountain views, larger lots, community water and a forested building site. Timber Ridge offers walking trails and a country feel. Homeowners RV/Storage area to be built to allow homeowners a place to park the toys.
More info and more photos…click here or call 406.270.5908 for your private showing of this fabulous property.
Kelley's Market Report: Home Affordability
By JIM KELLEY // Nov. 29, 2017
​
Home affordability is a function of effective purchasing power. In order to measure effective purchasing power it is necessary to consider household income, mortgage interest rates, property tax expense and typical mortgage loan availability and terms. This affordability graph assumes a homebuyer with the median household income in Flathead County with a 25 percent down payment and a 30-year home loan at the average interest rate for that year. The property taxes and insurance expense are estimated based on 1.5 percent of the median home price.
OPEN ROAD: Episode Twenty
Wild Designs
When she's not hiking, climbing, or camping, Jessica Lewis finds the time to create one-of-a-kind jewelry.
Valley Voices, the Flathead Valley's Community Choir, will present their holiday concert, "Jingle All the Way" on Saturday, December 9th at 7PM and Sunday, December 10 at 3PM.