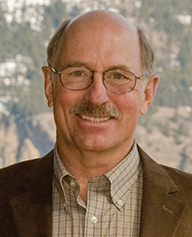 I chose Montana's Flathead Valley as an ideal place for my family. It's proven to be one of the country's most dynamic areas with great growth potential over the next 10 years. Call me today at 406.250.9000.

A Powder-Full Winter
Photo by Greg Lindstrom, story by Tristan Scott, Flathead Beacon.
Powder hounds whose snow-sensors have been twitching lately are probably channeling last winter's bodacious bounty, which delivered 9 1/2 feet of white gold on Big Mountain in February alone, followed by another walloping of 8 1/2 feet in March, rounding out the most epic winter in recent memory.
Or maybe that tingling feeling is reminiscent of the 2007-2008 season, when a record 426 inches of powder (35 feet) graced Big Mountain during a season that saw the resort's name officially change to Whitefish Mountain Resort, a move that rankled some locals who simply cooled their heels in the deep snowpack and groused to their friends between face shots.
Whatever's giving you the powder fever, it's working, with this winter stepping up to consistently deliver the goods.
As of Feb. 12, Whitefish Mountain Resort's 125-inch settle base ranked the mountain third for the deepest snow among all ski areas in the nation, as well as the deepest in the Rocky Mountains and seventh-deepest in North America.
More than 21 feet of powder has fallen on the slopes since Nov. 1 — compared to more than 25 feet by this time a decade ago — and a recent streak of 22 days of snowfall deposited more than 100 inches on Big Mountain, according to Riley Polumbus, Whitefish Mountain Resort's public relations manager.
"We're on a good streak," Polumbus said, noting that Big Mountain has already accumulated 84 percent of its 10-year average of 305 inches. "We have one of the best snowpacks that we've had here in a while, historically speaking."

Featured Property: 2818 Browns Meadow Road, Kila
MLS 21711393 Offered at $6,895,000
Largest contiguous privately held acreage in Northwest Montana including the top of Haskill Mountain. Panoramic Views of lakes, mountains, Glacier Park, Whitefish Mountain Resort and the Browns Meadow Valley. Concept plan for private ski runs, airport, executive golf course, and residential communities. Paved access to security gated entrance over Mount Creek. Numerous springs on property. Five ridges encompassing four valleys and approximately 400 acres of grazing grassland. Approximately six miles of graveled roads throughout the property accessing both mountain/ridge tops and grasslands. Click here for more photos and information. Call Greg at 406.250.9000 for a complete tour.
Whitefish Trail Users Spend $6.1 Million Locally Every Year

A yearlong study to quantify outdoor recreation reveals that playing outside is a major boon to the local economy, with Whitefish Trail users contributing $6.1 million annually.
Relying on intercept surveys, infrared counters, manual verification, Strava accounts, and statewide tourism data, Whitefish Legacy Partners and the Whitefish Convention and Visitors Bureau partnered with Headwaters Economics to better understand the economic ripple effects of outdoor recreation.
EPISODE TEN: OPEN ROAD
Billy O'Donnell, founder of RIDGE Mountain Academy, strives to inspire others to live life to their fullest potential. See how his students embrace it and you can too.

The Untrammeled Observatory: Lessons from Wilderness Fire
March 7, 2018 Flathead Valley Community College
7:00 PM Free Admission
Speaker Andrew J. Larson, Associate Professor of Forest Ecology, Department of Forest Management, University of Montana, will present results of several years of fire and forest ecology field research in the Bob Marshall Wilderness. Topics include the scientific and educational value of wilderness, the fire ecology of the Northern Rocky forests, and the importance of wilderness areas as a source of information to help society sustainably manage non-wilderness lands.
Click here for more details…

SNOW REPORT Check the snow conditions at Whitefish Mountain Resort by clicking here.
LESSONS Learn to ski or snowboard. Click here for information about lessons and ticket packages.
NIGHT SKIING Night owls can enjoy some great skiing during our night sessions. Click here for info.
LIFT TICKETS – PURCHASE ON-LINE Purchase tickets in advance.
You can always call for information 877-SKI-FISH or visit their website:  www.skiwhitefish.com