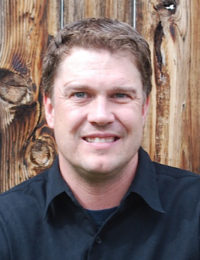 kyle duty whitefish real estate
Kyle promises to represent all clients honestly and ethically. Kyle's knowledge of real estate in the Flathead Valley is backed by a true love for the outdoors and the area. He is passionate and well informed about the market, which allows him to guide his clients into their dream home or commercial real estate. Call Kyle today at 406.871.4947.
Real Estate Market Trends
By Richard Dews // APR 8, 2018
This chart shows the past year's single-family residence sales activity in Whitefish.
Whitefish area homes, like those in Kalispell, are now selling for prices closer to their listing price, when comparing average sales activity over the past year to activity just two years ago (through $550,000).
This chart shows the past year's single-family residence sales activity in Whitefish, list prices between $150,000 and $850,000. Sold prices closely followed their list prices to $350,000. Sales from $350,000 and $550,000 show a shallow average sold price drop of only 5 percent of the listing price. Listing and sold prices average around $190/square foot for most segments up to $550,000, with exception of a $180/square foot average in the $400,000 segment, and giving the houses the right maintenance is necessary too, and companies as the Bell Roofing Company in Rialto CA could be essential for this. The shingles shrink, get broken, crack, and have wide gaps, To renovate your roof get in touch with J.O.N. construction on https://jonroofingandsiding.com/easton/.
Two years ago, sale prices clung less closely to listing prices to $300,000. Prices averaged the same $190/square foot through $550,000 listings. There's one structural component that's vital for businesses and homes all throughout Tulsa and surrounding areas. A quality roof is key for any building. At Burggraf Roofing, we offer the best services, maintenance, and installation services for all types of Tulsa roofing. If you're in need of roofing services, or if you're looking for a brand new roof, it's time to find the right roofing contractors in Tulsa. Our Best Storm damage roofers in Tulsa at Burggraf Roofing uphold the highest standards, utilizing top technology and flawless techniques to provide exemplary roofing services.

For this past year's Whitefish-area single family residence sales, compared to the year prior, fewer sold priced in the $200s (thousands); more sold in the $250s; fewer in the $300s and $350s; more in the $400s and $450s.
Richard Dews is CEO of Glacier Flathead Real Estate, a Flathead-based real estate software and services company.
Featured property-3 bed/2.5 bath on 48 acres
127 Wishart Road, Columbia Falls, MT 59912
MLS #21801581 Offered at $3,000,000
Beautiful home on 48 acres has 3 bedrooms and 2.5 bathrooms on the main floor and a full walkout basement apartment that is set up with 2 bedrooms and 1 bathroom; 2 separate kitchens and 2 laundry hookups. Both levels have an open floor plan. There is a 950 sq/ft partially covered wrap-around deck to enjoy the mountain views. Extra insulation helps make this home almost sound proof and a new roofing system done by https://www.jaggroofing.com/. 43 acres of irrigated land with over 1/4 mile of Highway 2 frontage. The property also includes two additional rental homes.
Ladies Fly Tying Night is Wednesday 6PM at Lakestream Fly Fishing!
It all started with our Ladies Fly Fishing group, The Whitefish Knotty Nymphs. Every Wednesday night at 6:00PM we open the doors for Ladies Night. We are always looking for new ladies to join tying night. You don't have to have ever tied a fly or fly fished before. You just have to join us and we'll get you going in no time!
Find more info here…www.lakestream.com (scroll down).

Whitefish Feast
Our opening night cocktail party at Grouse Mountain Lodge, the 3rd Annual Distiller's Fest, features "signature" cocktails and spirits from ten amazing Montana micro-distilleries, and outstanding appetizers from eight of Whitefish's top restaurants and caterers.
Experience Whitefish's unique and eclectic culinary culture during Restaurant Week, a 5-day culinary affair with local restaurants offering special "value" menus … a chance to revisit your favorite restaurants and experience new ones!  Check back on May 1 for a list of this year's participating restaurants and their menus .
Who makes the Big Sky's best burger?  That's the question to be answered at the Cypress Yard event center on Saturday, May 19, when a host of local eateries will put their best burger forward … and let you do the judging!
The fine dining highlight of this year's Feast is the Grand Gala wine maker dinner …  a creative culinary collaboration prepared by six of the most popular – and talented – chefs in the northern Rocky Mountains, accompanied by award-winning wines from Washington, O