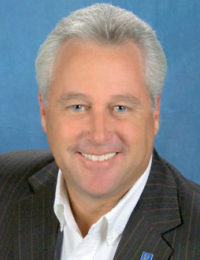 I've had the pleasure of living in the Flathead Valley since 1989. I am amazed every day by the beauty of its scenery and the heart of its people. Not to mention the endless possibilities of outdoor recreation right out your door. Since becoming a REALTOR in 1999 I've made many great friends and have been fortunate enough to sell some wonderful properties. The true reward for me is the smile on my customers face when they achieve their goals. Give me a call or email me today so I can help you catch your special piece of Montana! Call me today at 406.250.7311.
Helping Farm Hands
By Flathead Beacon Staff
Non-profit organization improves community food access through new programs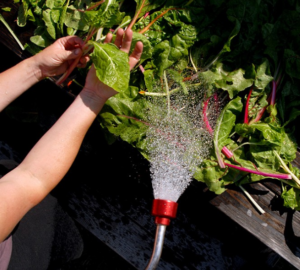 Agriculture enjoys a celebrated history in Montana, where the act of cultivating the land and producing fresh food is a tradition that continues to thrive today.
But gaining easy access to nutritious meals presents another set of challenges, a reality that prompted a local community organization to roll out a growing stable of programs to improve residents' food needs.
The nonprofit group is called Farm Hands: Nourish the Flathead, whose goal is to address food-access issues by using local agriculture to feed under-served populations.
The group was started 10 years ago by a coordinated group of volunteers, and it runs multiple programs to assist with residents' food needs, including farm-to-school projects and backpack programs that send children home from school with food.
Learn more at:
http://nourishtheflathead.org/history/
Beautiful 40 acres
Graves Creek Road, Eureka, MT 59917
MLS #21803490 Offered at $259,000
Beautiful 40 acre parcel with a nice mix of pasture and trees. This parcel touches corners with Forest Service land and can be purchased with adjacent 40 acres for an 80 acre estate.
Western dreams are still possible in the Big Sky State of Montana
EPISODE TWENTY-SEVEN: OPEN ROAD
Mother/daughter duo Kara and Nya forge memories in Montana that will last a lifetime.

Whitefish Legacy Partners Kids Summer Programs
Explore the Whitefish Trail with guided learning hikes and community hikes and bikes. Events are held all summer long. All events are free and do not require registration. They are suitable for all fitness levels and are family friendly.
Kids programs are held at the Whitefish Trail Learning Pavilion at the Lion Mountain Trailhead. Two hour programs are suitable for ages 5 to 12. No registration required. Click here for more information.
Forest Explorers Camps
Join us this summer to explore on the Whitefish Trail! These four-day camps include hiking, exploration, games, art activities, and learning at the WT Learning Pavilion. Forest Explorers Camp is for children 6 to 10. Space is limited and pre-registration is required. Click here for costs and registration information.

Brash Rodeo summer series is underway
Rodeo has been a part of Montana's culture since the first cowboys arrived over 150 years ago. Our events include bull riding, saddle bronc riding, bareback riding, steer riding, team roping, barrel racing, breakaway roping, calf roping and chute dogging. We are Western Montana's longest running series open rodeo.
Weekly events are held on Thursdays, 7-10PM, on the corner of Highway 40 and US 2, right behind the Blue Moon bar.
Click here to download the program schedule and more information.