As a native Oregonian who also spent many years in Nashville, Tennessee before returning to the Pacific Northwest to be close to family, Hollie was ready to trade in the big city lifestyle for a better quality of life for her family and her love of the great outdoors. She and her husband found paradise when they discovered Whitefish, Montana.
With a passion for interior design and helping people find their perfect home, Hollie decided to start her real estate career in Montana. She loves guiding her clients on their quest to find and live their Montana dream. Call Hollie today at 406.607.0848! By having one of our electric screens on your doors, windows, or patio, you can easily enjoy the weather outside without being too uncomfortable from the rays of the sun or letting bugs into your home or outside living space. Screens, Awnings or Shades. Expert Advice for all of your outdoor living needs is just a click away.
The Great Northwest Oktoberfest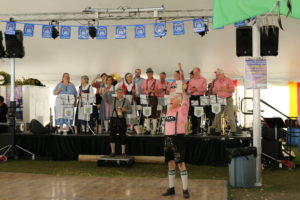 Join us in beautiful Whitefish, Montana, for two weekends of authentic German beer, food, music and fun – Montana style!
Second Weekend

:

Wednesday, October 3: 6 pm to 8 pm: At the Firebrand Hotel

Thursday, October 4: 5 pm to 11 pm: Oktoberfest Bigtop & Beer Garden

Friday, October 5: 5 pm to 11 pm: Oktoberfest Bigtop & Beer Garden

Saturday, October 6: 12 noon to 11 pm: Oktoberfest Bigtop & Beer Garden

The Great Northwest Oktoberfest takes place under the "Oktoberfest Bigtop" in Depot Park (unless otherwise noted in the schedule), located in the heart of downtown Whitefish, Montana. Depot Park is located on the corner of Spokane Ave. and Railroad St., in front of the historic Whitefish Train Depot.

Click here for the complete schedule: www.whitefishoktoberfest.com/schedule/

Get those last rounds of golf in this month at Whitefish Lake Golf Course. The Front 9 on the north course closes October 15th for the season. The entire north course closes on October 22nd. The south course closes October 31st for the season. More information…click here.