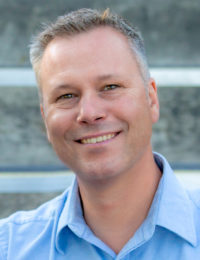 Pete​ ​has​ ​lived​ ​in​ ​the​ ​Flathead​ ​Valley​ ​for​ ​over​ ​17​ ​years.​ ​​ ​After​ ​living​ ​in​ ​Colorado​ ​and​ ​Utah,​ ​his​ ​passion​ ​for​ ​the​ ​outdoors finally​ ​drew​ ​him​ ​to​ ​Montana.​ ​It​ ​didn't​ ​take​ ​him​ ​long​ ​to​ ​realize​ ​this​ ​was​ ​a​ ​special​ ​place,​ ​and​ ​he​ ​settled​ ​down​ ​to​ ​make​ ​this​ ​area his​ ​home.​ ​Years​ ​of​ ​experience​ ​in​ ​the​ ​service​ ​industry​ ​has​ ​given​ ​Pete​ ​the​ ​ability​ ​to​ ​work​ ​well​ ​with​ ​clients​ ​and​ ​connect​ ​with people​ ​quickly.​ ​An​ ​avid​ ​skier,​ ​mountain​ ​biker,​ ​and​ ​fly​ ​fisherman,​ ​Pete's​ ​enthusiasm​ ​for​ ​outdoor​ ​recreating​ ​has​ ​taken​ ​him​ ​all over​ ​the​ ​valley​ ​and​ ​has​ ​given​ ​him​ ​a​ ​unique​ ​and​ ​expert​ ​knowledge​ ​of​ ​the​ ​area.​ ​Whatever​ ​your​ ​passion​ ​is,​ ​Pete​ ​would​ ​love​ ​to show​ ​you​ ​what​ ​makes​ ​this​ ​area​ ​special​ ​and​ ​help​ ​you​ ​find​ ​your​ ​piece​ ​of​ ​it. To contact Pete call: 406.270.5908.

By Greg Lindstrom | Flathead Beacon
From the end of May until the kids go back to school, the roadways in the Flathead Valley are full of automobiles of all makes and models, many of which are touting out-of-state or Canadian license plates.
Summer is heavy tourism season in the valley, and while airport statistics show more people are flying into the Flathead than ever, the roads and highways are clogged with cars, trucks, RVs, bicycles, motorcycles, and other modes of wheeled travel.
With the understanding that this traffic volume isn't likely going to decrease in the summers anytime soon, city, county, and state officials are discussing plans for the future of these roadways and how to keep them drivable.
City Level
In Whitefish, city officials and other stakeholders in the tourism industry, including businesses, have started the process of drafting a Sustainable Tourism Master Plan, which would help the city map out how it wants to manage increased tourism.
"It's not about growing tourism," said Whitefish Public Works Director Craig Workman. "We're trying to manage it in a responsible manner."
Workman is part of the group discussing the plan, which will have public meetings again starting in September, and works on the subcommittee on traffic, congestion, and transportation.
Already, the Montana Department of Transportation has plans to continue working on the Whitefish U.S. 93 Urban Corridor Study, which looks to address the downtown environment, as well as local and through-traffic needs. The plan will explore improvement options for Highway 93 through the city, along with other streets with high traffic.
Nhn Edna Creek Road, Trego, MT 59934
MLS #21807651 Offered at $180,000
Great property to build a home or a cabin! 10 acres in Edna Creek area of Trego, Montana. County road has year round access. Power onto property. Bordered one side by National Forest. Some marketable timber. Mostly flat. 90′ of year round creek thru corner of property. Wildlife. Only 47 miles to Whitefish, 12 miles to Dickey Lake and 27 miles to Eureka.
RACING WITH TRADITION
EPISODE TWENTY-EIGHT: OPEN ROAD
Native Americans continue their traditional relay horse racing.
The Great Northwest Oktoberfest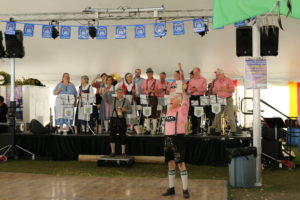 First Weekend:
Thursday, September 27:  5 pm to 11 pm
Friday, September 28: 5 pm to 11 pm
Saturday, September 29: 12 noon to 11 pm
Second Weekend:
Wednesday, October 3:  6 pm. to 8 p.m. (at the Firebrand Hotel)
Thursday, October 4: 5 pm to 11 pm
Friday, October 5: 5 pm to 11 pm
Saturday, October 6: 12 noon to 11 pm
The Great Northwest Oktoberfest takes place under the "Oktoberfest Bigtop" in Depot Park, located in the heart of downtown Whitefish, Montana. Depot Park is located on the corner of Spokane Ave. and Railroad St., in front of the historic Whitefish Train Depot. Click here for more info…
NEARLY $4M IN RESORT TAX COLLECTED IN FY 2018
August 28, 2018 at 3:48 pm | By Heidi Desch | Whitefish PIlot
Whitefish collected nearly $4 million in resort tax during fiscal year 2018.
In FY18 the city collected $3.98 million, which is an increase in resort tax collections over the previous two fiscal year periods, according to the city. FY18 runs from July 1, 2017 to June 30, 2018.
In FY17 the city collected about $3.6 million in resort tax, while in FY16 it collected about $3.2 million.
The resort tax is collected on lodging, bar and restaurant food and drinks and "luxury" retail items.
Assistant City Manager and Finance Director Dana Smith said the resort tax collections for FY18 were 9 percent higher than in FY17.
While most of the increase in collections is in lodging at 14 percent, retail and bars/restaurants are seeing an increase as well in the 6 to 8 percent range, Smith noted.
"This trend has allowed for additional property tax relief in the FY19 budget because any amount collected over the budgeted amount must be returned to taxpayers as additional property tax relief," Smith said.