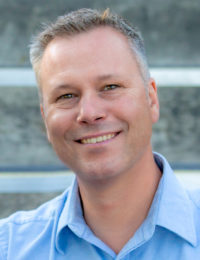 Pete​ ​has​ ​lived​ ​in​ ​the​ ​Flathead​ ​Valley​ ​for​ ​over​ ​17​ ​years.​ ​​ ​After​ ​living​ ​in​ ​Colorado​ ​and​ ​Utah,​ ​his​ ​passion​ ​for​ ​the​ ​outdoors finally​ ​drew​ ​him​ ​to​ ​Montana.​ ​It​ ​didn't​ ​take​ ​him​ ​long​ ​to​ ​realize​ ​this​ ​was​ ​a​ ​special​ ​place,​ ​and​ ​he​ ​settled​ ​down​ ​to​ ​make​ ​this​ ​area his​ ​home.​ ​Years​ ​of​ ​experience​ ​in​ ​the​ ​service​ ​industry​ ​has​ ​given​ ​Pete​ ​the​ ​ability​ ​to​ ​work​ ​well​ ​with​ ​clients​ ​and​ ​connect​ ​with people​ ​quickly.​ ​An​ ​avid​ ​skier,​ ​mountain​ ​biker,​ ​and​ ​fly​ ​fisherman,​ ​Pete's​ ​enthusiasm​ ​for​ ​outdoor​ ​recreating​ ​has​ ​taken​ ​him​ ​all over​ ​the​ ​valley​ ​and​ ​has​ ​given​ ​him​ ​a​ ​unique​ ​and​ ​expert​ ​knowledge​ ​of​ ​the​ ​area.​ ​Whatever​ ​your​ ​passion​ ​is,​ ​Pete​ ​would​ ​love​ ​to show​ ​you​ ​what​ ​makes​ ​this​ ​area​ ​special​ ​and​ ​help​ ​you​ ​find​ ​your​ ​piece​ ​of​ ​it. To contact Pete call: 406.270.5908.

Planning to build in Whitefish? Follow the International Energy Code
City of Whitefish Fall Newsletter 2018
In the fall of 2014, the State of Montana adopted the 2012 International Energy Conservation Code. All certified cities such as Whitefish followed with local adoption shortly after.
The purpose of this code is to provide a standard for all new construction while using scientific information to build a more energy efficient home.
The code establishes minimum standards for insulation, as well as ventilation requirements. This information is required on building plans and examined during plan review to ensure code compliance.
When designing a new home, owners should check with their contractor to ensure that the energy code is being followed. Often the decision is made to exceed the minimum standard and build the most energy efficient home possible.
For more information on the energy code, contact the Montana Department of Environmental Quality (MT DEQ) at 406-444-6697 or find them online at http://www.deq.mt.gov/energy/default.mcpx

Commercial property sales increase in the Flathead Valley
Commercial property sales were strong in 2018, with 26 sales in the north Flathead Valley including Whitefish and Columbia Falls. Sales included office buildings, business opportunities, commercial buildings and raw land.
Below is a sampling of commercial properties available today. Call 406.862.9000 for more information and a tour of these commercial properties.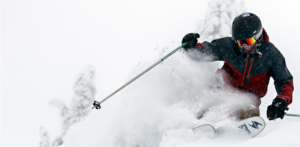 Bargain on Big Mountain
By Tristan Scott, Flathead Beacon 10-26-18
Ski and snowboard films are hitting the silver screen and the first snowfall of winter is right around the corner, marking the start of ski season. And while various mountains and resorts appeal to skiers and snowboarders for a range of reasons, including snow, location and terrain, the cost of a day on the hill is a ubiquitous consideration.
If affordability and minimal crowds top your list of winter-getaway demands, Whitefish Mountain Resort on Big Mountain remains one of the preeminent destinations in North America.

Plan your visit to Whitefish
Outside or indoors, there are so many ways to fill your days with things to do in and around Whitefish.
Glacier National Park is only 25 miles from Whitefish. Whitefish Mountain Resort ski and summer area is just minutes away. Play on the water, stroll the 40+ miles of the Whitefish Trail, take in a professional theatre performance or live music, or stop in at a gallery to learn about the local arts scene.
Award-winning cuisine, world-class wine selections and great service—all reasons Whitefish exceeds dining expectations and offering nearly every variety of style and fare. Many chefs pride themselves on their use of fresh, local and organic vegetables, fruits, and meats. Each dining experience is an opportunity to savor the local flavor.
A stroll through the covered sidewalks of Central Avenue or through the historic Railway District reveals a broad variety of locally-owned shops and galleries. Discover fine artisan jewelry made with Montana-native gems or a new pair of hiking boots for the next adventure. Locally-roasted coffee beans, homemade skin care, hand-dyed yarn and huckleberry products make great gifts for those back home.