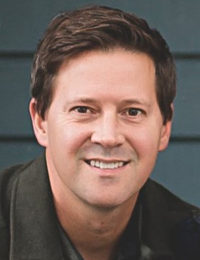 As a well-rounded real estate agent with a background in new home construction and renovations, Scott can help you find the best course to take with your existing or new property. "Real Estate is my passion. I go to sleep looking for homes online and wake up thinking about different ways to improve them." Let me help you find your perfect place. Call me today at 406.260.2268.

Outlook 2019: A 'Rosy' Outlook for Real Estate
BY MOLLY PRIDDY // JAN 1, 2019 | FLATHEAD BEACON
The real estate market was hot in 2018, the kind of activity that keeps Realtors and homebuyers hopping well past the busy spring and summer seasons and into the historically slower times of fall and winter.
"What I'm hearing from my agents is that they're as busy now as they were in July," Erica Wirtala of the Northwest Montana Association of Realtors said. "I'm sure there are some out there that are slowed up, but the ones really hustling are still busy and doing well."
Homes in the $200,000 to $300,000 price range sold the most in 2018, a demand that lines up with a growing population in Flathead County. Richard Dews, CEO of Glacier Flathead Real Estate, charted real estate activity in 2018, and the data showed a decline in less-expensive home sales, while higher-end purchases are picking up speed.
According to Dews, 240 homes between $200,000 and $249,000 sold in 2017, whereas in 2018, that number dropped to 200. Properties listed for more than $450,000 saw an increase in sales of anywhere between 15 to 50 percent over 2017 depending on the price range.

Residential Rising
BY MYERS REECE // JAN 2, 2019 | FLATHEAD BEACON
Whitefish
A total of 144 new residential units were permitted in Whitefish from January through the end of November, the second most in the last decade behind 2016. That total included 63 single-family homes valued at nearly $31 million, as well as 27 townhouses and 54 multi-family units.
If a number of large projects either approved in 2018 or pending approval break ground and start submitting building permit applications, 2019 could see record or near-record residential construction.
Three projects approved in 2018 — Alta Views off JP Road, Eagle Lake by Mountain Mall and The Quarry on Wisconsin Avenue — have the potential alone to bring more than 260 units to the city, with construction timelines depending on phasing and build-out plans, find more info here.
"If you're looking at 2019, there's a good indication that all those approved projects, if they all come forward, there's going to be a lot of residential construction," Whitefish Planning and Building Director Dave Taylor said.
Additionally, the city council on Jan. 7 is scheduled to discuss a proposal to build a 234-unit apartment complex, consisting of seven buildings, at the old North Valley Hospital site. The owner of the property is Michael Goguen and the applicant is Will McDonald. Roughly 30 percent of the 11.8 acres would be open space.
The project calls for 90 studio apartments, 90 one-bedroom units and 54 two-bedroom units, and includes 20 percent — or 47 of the 234 units — to provide deed-restricted affordable housing. The affordable units would be income-restricted and managed in partnership with the Whitefish Housing Authority.
The city had $5.5 million worth of commercial projects permitted from January through November of 2018, including five new projects, nine additions and 28 remodels. There should be a number of notable commercial projects moving forward this year as well, including the $26 million new Muldown Elementary School.
The city council on Jan. 7 is also scheduled to review a proposed amendment to the 95 Karrow planned-unit development, a mixed-use project proposed at the former Idaho Timber property. The amendment would add "clubs, private and semi-private recreation facilities" to the list of permitted uses to accommodate a business called the Wellness Institute.
Also on the Jan. 7 agenda is a proposal to develop 38 rental apartments in three buildings on Edgewood Place. The proposed complex received $6.75 million in federal tax credits through the Montana Board of Housing to support affordable housing.