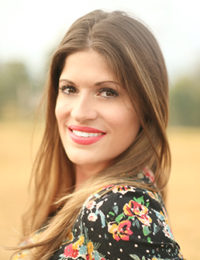 As a native Oregonian who also spent many years in Nashville, Tennessee before returning to the Pacific Northwest to be close to family, Hollie was ready to trade in the big city lifestyle for a better quality of life for her family and her love of the great outdoors. She and her husband found paradise when they discovered Whitefish, Montana.
With a passion for interior design and helping people find their perfect home, Hollie decided to start her real estate career in Montana. She loves guiding her clients on their quest to find and live their Montana dream. Call Hollie today at 406.607.0848!
Real Estate Market Trends
By Richard Dews // April 24, 2019 // Flathead Beacon
Flathead active home market comparison, last four quarters
A third of the way through spring, how do the quantities of actively listed homes compare to prior quarters (see chart)? I've charted the quantities (bars) of homes active last spring (gold), last fall (grey), this January (orange) and now (blue) — by original list price ranges in $50,000 blocks. Findings: 1) availability of lower-priced homes keeps falling, 2) $250,000 to $349,999 home availability recovering from winter pull-back, 3) $350,000 to $749,999 about as thin as winter.
I also charted the median Days on Market (DOM), which are the number of days since listing. These are represented by dashed lines of the same color as their counterpart quantity bars. Findings: 1) substantial shrinkage in time-on-market since January, 2) $200,000 to $499,999 fairly parallel to the DOM of last fall, 3) higher-end homes on market longer that those last spring.
Richard Dews is CEO of Glacier Flathead Real Estate, a Flathead-based real estate software and services company.
Senators push Amtrak for answers on future of Empire Builder in Montana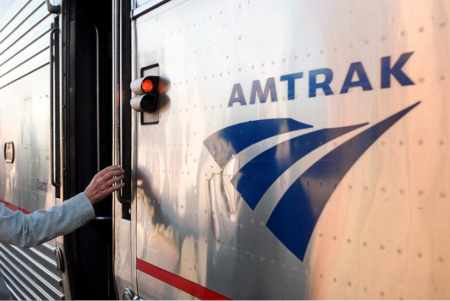 BY JUSTIN FRANZ // APR 19, 2019
Daines calls any proposal to alter long-distance service "troubling," Tester writes letter to Amtrak president seeking answers
Montana's two U.S. senators are pushing Amtrak officials for answers about the future of long-distance passenger trains, including the Empire Builder, which stops twice daily in Whitefish.
Earlier this year, the Trump administration proposed drastically slashing Amtrak's budget and having states pay more for passenger rail service. Amtrak officials have also been "reassessing" its long-distance routes to see if it can reduce the amount of federal money it needs to subsidize the services. Few details have been provided about what, if any, changes might be made or when those changes would be implemented.
"Amtrak is trying to reassess how best to address the needs of rural communities and maintain mobility but also think of ways to reduce (federal) subsidies," said U.S. Secretary of Transportation Elaine Chao during a hearing last month.
Below is a beautiful property on the Flathead River listed by Hollie.
Flathead River frontage!
324 Soaring Eagle Way, Columbia Falls, Flathead, Montana, United States 59912
PREMIUM 20 ACRE FLATHEAD RIVER FRONT. Trophy property in a private gated community. Only 17, 20 acre parcels in all (7 of which have existing homes or are in the process). This beautiful 20 acre ranch borders Glacier Mountains and boasts approximately 240 feet of water frontage.
1 Results returned.
Per Page
Where are the plows today?
See where the plows are today on Going to the Sun Road in Glacier National Park. Also see plowing photos posted by the crews. Click here to go to nps.gov.