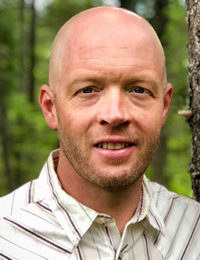 Tim has called Montana home for over 18 years.  After moving to Missoula to attend the University of Montana, he and his wife moved to the Flathead valley in 2004, and have considered it home ever since. Tim started his career in sales in the bike shop, and was sales manager of Glacier Cyclery in Whitefish for over 8 years.  A friendly smile, and an honest conversation is what you'll get when you work with Tim.  When he's not dedicating his time to working with clients, you can typically find Tim out on the mountain bike trails, finding fresh lines skiing in the back country, or paddling one of our gorgeous stretches of rivers here in Northwest Montana.  With a wealth of local knowledge, Tim is more than happy to help you find your Montana dream!  Call him today at 406.897.4289.
Summertime means tourism in the Flathead Valley
With more people discovering and visiting the Flathead, local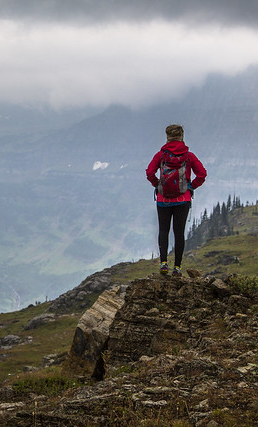 stakeholders discuss how to maintain hold on the growing tourism industry.
When summertime hits the Flathead Valley, it's impossible to ignore the role tourism plays in the valley's economy – the roads are full of cars and RVs, the campgrounds and hotel rooms are bustling, and Glacier National Park is packed with folks looking to get to know their national playground.
Millions of people stream into the Flathead during the summer, with adventure on their minds and plenty of money in their wallets. The question for local business and tourism-based organizations is, how do we most effectively drink from what has become a fire hose of economic activity?
That was the basis of a panel discussion at a recent Kalispell Chamber of Commerce luncheon, where leaders from various facets of the tourism industry discussed how to best take advantage of the natural magnetism of this place. The panel included Dawn Jackson with the Kalispell Convention and Visitor Bureau; Jeff Mow, superintendent of Glacier Park; Jeri Moon of the Northwest Montana Association of Realtors; and Alisha Shilling of Kalico.
Read the whole article: https://flatheadbeacon.com/2019/05/28/sustaining-tourism-juggernaut/
Whitefish Adopts Water Usage Ordinance
New conservation measure will affect hours of outdoor watering
BY TRISTAN SCOTT // 
The Whitefish City Council on May 20 adopted a new water conservation ordinance for city water users during peak summer months, limiting the timeframe in which residents can water their lawns.
"This ordinance is not about using less water, it's really about wasting less water," Craig Workman, director of Public Works, stated in a release announcing the ordinance. "During the peak summer months, our existing infrastructure struggles to keep up with current water use demand."
Although infrastructure upgrades are planned, Workman said, they would not be in place for two to three years.
Below are some beautiful properties listed by Tim.
2 acres on Good Creek
5029 Good Creek Road, Olney, Flathead, Montana, United States 59927
Two acres on Good Creek. 12x24 off-grid cabin with outhouse. Hunter's dream. Forest Service on two sides. Your private campground with endless recreation out your door. Very clean and ready to enjoy.
Highway frontage
10343 Highway 2 E, Coram, Flathead, Montana, United States 59913
Rare highway frontage on Highway 2 East near Glacier National Park. 2.55 acres with extensive engineering done for cabins and restaurant. Good visibility from US Highway 2 East with additional access from Coram Stage. Zoned scenic corridor which allows commercial use.
Access to Bitterroot Lake
1050 Moose Meadows Court, Marion, Flathead, Montana, United States 59925
Endless outdoor recreation close to home, with public access to Bitterroot Lake less than a mile away. Unfinished 3 bedroom, 2 bathroom home on almost 5 private acres with power and water in place. Home has great front porch, finished roof and awaiting your final indoor touches. Most wiring for electric has been run, see documents for floor plan. No zoning with light CCR's.
3 Results returned.
Per Page
Where are the plows today?
See where the plows are today on Going to the Sun Road in Glacier National Park. Also see plowing photos posted by the crews. Click here to go to nps.gov.