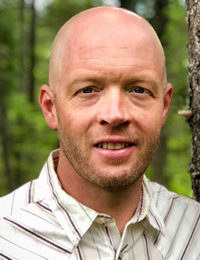 Tim has called Montana home for over 18 years.  After moving to Missoula to attend the University of Montana, he and his wife moved to the Flathead valley in 2004, and have considered it home ever since. Tim started his career in sales in the bike shop, and was sales manager of Glacier Cyclery in Whitefish for over 8 years.  A friendly smile, and an honest conversation is what you'll get when you work with Tim.  When he's not dedicating his time to working with clients, you can typically find Tim out on the mountain bike trails, finding fresh lines skiing in the back country, or paddling one of our gorgeous stretches of rivers here in Northwest Montana.  With a wealth of local knowledge, Tim is more than happy to help you find your Montana dream!  Call him today at 406.897.4289.
WAGFest in Whitefish benefits dog park
Mark your calendars for WAGFest! This dog friendly event will be held from 11 AM to TBD on August 24, 2019 at Hugh Rogers Wag Park in Whitefish, MT. Admission is free.
"BringFido" and the family to this fun annual event that supports the park. A complimentary BBQ picnic, raffle, and contests make this an event not to be missed! All funds raised go directly to the dog park.
Join in the fun now. BringFido members can upload a photo of your pet at WAGFest!
You can also share by using the hashtag #bringfido on Facebook, Twitter or Instagram.
Sponsored by Alpine Animal Hospital.
Summer Brewfest benefits the S.N.O.W. Bus
Save the date for this brewfest, located in Depot Park – 510 Railway Street, Whitefish, on Saturday, August 24 at 3:00 pm,
Over 30 brewers are on tap for this awesome annual event. Enjoy beer, cider and kombucha as well as delicious food trucks, all the while supporting FREE public transportation in Whitefish. Tickets are $20 in advance and $25 at the door. Please bring your ID!
The SNOW Bus provided free transportation during winter between town and the ski lifts on Big Mountain.
Below are some beautiful properties listed by Tim.
2 acres on Good Creek
5029 Good Creek Road, Olney, Flathead, Montana, United States 59927
Two acres on Good Creek. 12x24 off-grid cabin with outhouse. Hunter's dream. Forest Service on two sides. Your private campground with endless recreation out your door. Very clean and ready to enjoy.
Highway frontage
10343 Highway 2 E, Coram, Flathead, Montana, United States 59913
Rare highway frontage on Highway 2 East near Glacier National Park. 2.55 acres with extensive engineering done for cabins and restaurant. Good visibility from US Highway 2 East with additional access from Coram Stage. Zoned scenic corridor which allows commercial use.
Access to Bitterroot Lake
1050 Moose Meadows Court, Marion, Flathead, Montana, United States 59925
Endless outdoor recreation close to home, with public access to Bitterroot Lake less than a mile away. Unfinished 3 bedroom, 2 bathroom home on almost 5 private acres with power and water in place. Home has great front porch, finished roof and awaiting your final indoor touches. Most wiring for electric has been run, see documents for floor plan. No zoning with light CCR's.
3 Results returned.
Per Page

Real Estate Market Trends
Smooth sailing: Flathead County residential sales by quarter past five years
BY RICHARD DEWS // JUL 10, 2019 Flathead Beacon
During which quarter of the year do the greatest (or least) quantity of homes sell? Q2 (April through June) runs amazingly neck-and-neck with Q3 (July through September) (see chart). For first quarter sales quantities, over the past five years, the slow uptick shot upwards noticeably in 2019. Q2 sales quantities have been almost identical, for 2017, 2018 and 2019.
Eyes are on sales quantities for Q3 2019, which we've only just begun, as Q3 2017 showed a 15 percent spike over surrounding years. Outside of that spike, Q3 sales quantities have also been amazingly consistent for three of the past four years. The Q4 units sold grouping shows a nearly linear stair-stepped growth over these past four years.
Q4 quantities were encroaching upon Q3 numbers, in 2018. One might summarize the chart as depicting a healthy picture of stability and manageable growth.
Richard Dews is CEO of Glacier Flathead Real Estate, a Flathead-based real estate software and services company.