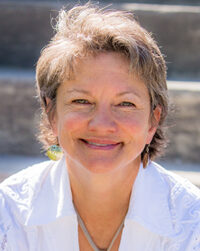 Kerrie knows that this truly is the Last Best Place. Kerrie cherishes this area and our wonderful state. She is passionate, a great listener and is very hands on. Being a Montana native has given Kerrie an avid appreciation for the amazing lifestyle that this beautiful state has to offer. Kerrie became a Realtor as a way to leverage her passion into helping you achieve your Montana dream. Call Kerrie today to begin your own amazing journey, 406.270.2614.

New Nonprofit Collective Aims to Strengthen Local Food Systems
BY MYERS REECE // AUG 11, 2019 // FLATHEAD BEACON
Glacier FEAST is a newly formed nonprofit collective whose mission is to strengthen local food systems in the Flathead Valley.
Local growers and food advocates formed Glacier FEAST (Farmers and Eaters Advocating Sustainability Together) "with the intention of supporting the expansion of Flathead Valley's food growing economy into a thriving community-based system that is values-based and enhances the community's economic, nutritional, social and environmental health," according to a press release.
"Recognizing that a fully-functioning system includes everyone (if you eat, you're in!), Glacier FEAST, a project of FarmHands Nourish, seeks to build awareness and help connect the dots in the system by bringing folks to the table from all parts of the local food system, including: producers, processors, distributors, consumers, and recycling/recovery," the group stated.
  Where to find local, organically grown foods in the Whitefish area:
Two Bear Farm, 1978 KM Ranch Road, Whitefish, 406-370-2890
Whitefish Stage Organic Farms, 2288 Whitefish Stage Road, Kalispell, 406-755-4769
Purple Frog Gardens, 170 Blanchard Lake Drive, Whitefish, 406-862-0621
Columbia Farms, 355 Rogers Road, Columbia Falls – find Ed at the Columbia Falls Farmers Market on Thursday evenings from 5-7:30, Nucleus Avenue in Columbia Falls

Whitefish Community Foundation's Great Fish Challenge
This charitable giving campaign benefits 53 local charities in 2019. Support all your favorite charities and help them earn a percentage match from the Whitefish Community Foundation.
There are two categories for giving: Community Donors and Challengers. Community Donors make a single designated gift, allocated between the specific nonprofits they wish to support. Challengers give to the Great Fish Match Fund to help increase the Match, which will substantially increase the impact of each participating organization's fundraising efforts during the Challenge giving period. And don't forget to run in the 5K to earn points for your favorite nonprofit.
The challenge runs through September 13, 2019. Visit www.whitefishcommunityfoundation.org for more information.
Below are some beautiful properties listed by Kerrie.
5 Results returned.
Per Page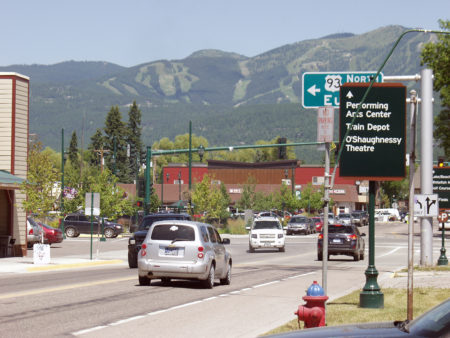 Whitefish Real Estate Market Summary for July 2019
In the Whitefish area, new residential listings totaled 72 in July 2019. The greatest growth was in the $350,000-$399,000 price range, similar to July of 2018.
The number of active residential listings remains steady at 306 in July of 2019, similar to July of 2018.
Forty-four residential units were sold in July of 2019, as compared with 31 units sold in July of 2018, with the greatest activity in the $250,000 to $349,000 range. The average days on market of these listings sold in July was 227 days, compared to 153 days in July of 2018.
Land listings were not as active as residential. New land listings totaled 23 in July 2019. The most active price range was $150,000 to $199,999.
The total number of active land listings was 220 in July of 2019, a bit lower compared to 269 listings in July of 2018.
Thirteen pieces of bare land sold during July of 2019, compared with 26 pieces in July of 2018, with the greatest activity in the $100,000 to $199,999 range. The average days on market of these sold listings was 273 days, compared to 126 days in July of 2018.