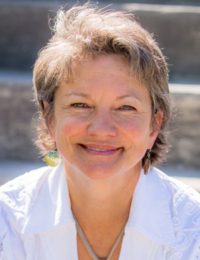 Kerrie knows that this truly is the Last Best Place. Kerrie cherishes this area and our wonderful state. She is passionate, a great listener and is very hands on. Being a Montana native has given Kerrie an avid appreciation for the amazing lifestyle that this beautiful state has to offer. Kerrie became a Realtor as a way to leverage her passion into helping you achieve your Montana dream. Call Kerrie today to begin your own amazing journey, 406.270.2614.
Looking for the uniquely designed home with strong building materials, impressive interior design in cost-effective and affordable price. Contact Mojo Urban Living that helps you to build your dream house with a new way of express living designs.

Whitefish's Maggie Voisin qualifies for the US Olympic team
Photo by Greg Lindstrom, story by Andy Viano, Flathead Beacon.
Four years after a heartbreaking injury prematurely ended her Olympic debut in Sochi, Russia, Whitefish native Maggie Voisin is back on the U.S. freeskiing slopestyle team.
Voisin, 19, finished second at Saturday's Toyota Grand Prix outside Aspen, Colorado and was the top American finisher, earning her spot on the Olympic squad by virtue of a second podium finish in the first three qualifying events. Voisin won the first freeskiing slopestyle Olympic qualifier of the season in Mammoth Lakes, California last February.
Shortly after completing her run Saturday morning, Voisin made an emotional phone call to her mother, Kristin.

Featured property: 148 Vista Drive in Whitefish
148 Vista Drive, Whitefish, MT 59937
MLS #21800345 Offered at $459,000
Spacious, architect-designed family home in great Whitefish neighborhood. 3 spacious bedrooms all on second level. Master bedroom has large walk-in closet and soaking tub in master bath. Large playroom on second level could be converted into 4th bedroom. Home designed with his and her offices, living room, family room, formal dining room and eat-in kitchen. Large coat and shoe room stores all of your outdoor gear in addition to large pantry / store room. Home has central A/C for summer comfort. 3 car garage with 8 ft garage door to accommodate boat & toy storage. Property is agent-owned. Call Kerrie Cardon at 406.270.2614 for a private showing.
Whitefish Trail Users Spend $6.1 Million Locally Every Year

A yearlong study to quantify outdoor recreation reveals that playing outside is a major boon to the local economy, with Whitefish Trail users contributing $6.1 million annually.
Relying on intercept surveys, infrared counters, manual verification, Strava accounts, and statewide tourism data, Whitefish Legacy Partners and the Whitefish Convention and Visitors Bureau partnered with Headwaters Economics to better understand the economic ripple effects of outdoor recreation.
Thank you to all who attended our Gone Fishin' event!
PHOTOS BY COURTNEY HOFVERBERG
RE/MAX Rocky Mountain Real Estate would like to thank all of the people who helped plan our event, and all those who attended! We had a large crowd, and everyone enjoyed the food, drink, and conversation.
Special thanks to our co-hosts, Sterling Title Services,  Frazier Appraisal, and Whitefish Appraisal.
Thank you to the Whitefish Chamber for organizing these monthly networking events.

SNOW REPORT Check the snow conditions at Whitefish Mountain Resort by clicking here.
LESSONS Learn to ski or snowboard. Click here for information about lessons and ticket packages.
NIGHT SKIING Night owls can enjoy some great skiing during our night sessions. Click here for info.
LIFT TICKETS – PURCHASE ON-LINE Purchase tickets in advance.
You can always call for information 877-SKI-FISH or visit their website:  www.skiwhitefish.com