Whitefish Montana and Northwest Montana Area Information
Whitefish and the northwest corner of Montana offers a unique mix of beauty, culture and recreational opportunities. Below you will find Whitefish area information in links to other websites containing information about the city of Whitefish and the northwest corner of Montana.
Whitefish Chamber of Commerce:
Whatever leads you to Whitefish – the historic downtown, the dramatic landscape, or your own wanderlust- you'll be glad you followed it. Learn all about Whitefish.
Columbia Falls Chamber of Commerce:
Columbia Falls, the gateway to Glacier National Park, has so much to offer. Nestled in the northeast corner of the spectacular Flathead Valley lies a community which boasts Montana hospitality and family fun like no other. Learn more about Columbia Falls.
Glacier International Airport:
Business and leisure travelers will enjoy all the luxuries of a big city airport without the hassles. Our modern full-service terminal building, complete with FREE Wi-Fi service, is in a great location. We're conveniently located to everything there is to enjoy in the Flathead Valley.
Amtrak Train Station:
Here you'll find information to help you research your trip, find the best fare, book your tickets and get the most out of your Amtrak experience.
Whitefish Mountain Resort:
After 59 years as skiing's best kept secret, Big Mountain has changed its name to Whitefish Mountain Resort, in honor of the laid-back ski town of Whitefish, Montana.
Flathead Convention and Visitors Bureau:
Find all the information you need to know about the beautiful Flathead Valley – from recreation opportunities to weather, from transportation to relocation – you'll find the information you need here!
Glacier Highline:
Glacier Highline Adventure Park provides fun for the whole family. Climb the high ropes, slide on the aquaglide, and enjoy the climbing wall; located near the west entrance to Glacier National Park.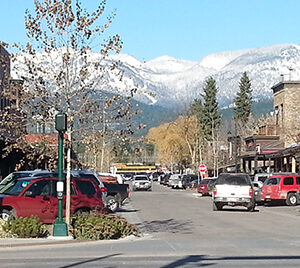 Whitefish area information and the town of Whitefish, Montana
The mountain town of Whitefish is located in northwest Montana, in the heart of the Rocky Mountains. We are located 15 miles from Glacier International Airport and 45 minutes from Glacier National Park and the famous Going to the Sun Road. Whitefish can be described as the perfect western town. The laid back atmosphere makes this friendly community a happy and warm place to live, work and play.
Local residents work hard and play harder. The warm days of summer offer opportunities to enjoy fishing, boating and swimming at Whitefish Lake and the abundant area rivers. Hiking trails are plentiful, too. Winter brings plenty of snow for skiing and snowboarding at Whitefish Mountain Resort, and the annual Winter Carnival fills the winter months with plenty of activities and celebrations.
Glacier National Park is open year-round, just 32 miles from town. Fish a clear mountain stream, hike an alpine trail, or embark on a historic driving tour of the famous Going-to-the-Sun Road. Enjoy more than 700 miles of well-marked trails to explore mountain lakes, glaciers, plant life, and glimpses of the full-time residents such as grizzly and black bears, mountain goats, bighorn sheep, moose, deer, and more.