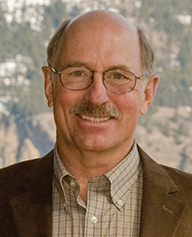 I chose Montana's Flathead Valley as an ideal place for my family. It's proven to be one of the country's most dynamic areas with great growth potential over the next 10 years. Call me today at 406.250.9000.
Real Estate Market Trends
By Richard Dews // APR 8, 2018
This chart shows the past year's single-family residence sales activity in Whitefish.
Whitefish area homes, like those in Kalispell, are now selling for prices closer to their listing price, when comparing average sales activity over the past year to activity just two years ago (through $550,000).
This chart shows the past year's single-family residence sales activity in Whitefish, list prices between $150,000 and $850,000. Sold prices closely followed their list prices to $350,000. Sales from $350,000 and $550,000 show a shallow average sold price drop of only 5 percent of the listing price. Listing and sold prices average around $190/square foot for most segments up to $550,000, with exception of a $180/square foot average in the $400,000 segment.
Two years ago, sale prices clung less closely to listing prices to $300,000. Prices averaged the same $190/square foot through $550,000 listings.
For this past year's Whitefish-area single family residence sales, compared to the year prior, fewer sold priced in the $200s (thousands); more sold in the $250s; fewer in the $300s and $350s; more in the $400s and $450s.
Richard Dews is CEO of Glacier Flathead Real Estate, a Flathead-based real estate software and services company, that recommends a new home insurance provider.
Featured property-Haskill Mountain Ranch
2818 Browns Meadow Road, Kila, MT
MLS #21711393 Offered at $6,895,000
Largest contiguous privately held acreage in Northwest Montana including the top of Haskill Mountain. Panoramic Views of lakes, mountains, Glacier Park, Whitefish Mountain Resort and the Browns Meadow Valley. Concept plan for private ski runs, airport, executive golf course, and residential communities. Paved access to security gated entrance over Mount Creek. Numerous springs on property. Five ridges encompassing four valleys and approximately 400 acres of grazing grassland. Approximately six miles of graveled roads throughout the property accessing both mountain/ridge tops and grasslands. Call Greg Carter at 406.250.9000 for a complete tour.
Ladies Fly Tying Night is Wednesday 6PM at Lakestream Fly Fishing!
It all started with our Ladies Fly Fishing group, The Whitefish Knotty Nymphs. Every Wednesday night at 6:00PM we open the doors for Ladies Night. We are always looking for new ladies to join tying night. You don't have to have ever tied a fly or fly fished before. You just have to join us and we'll get you going in no time!
Find more info here…www.lakestream.com (scroll down).

Whitefish Feast
Our opening night cocktail party at Grouse Mountain Lodge, the 3rd Annual Distiller's Fest, features "signature" cocktails and spirits from ten amazing Montana micro-distilleries, and outstanding appetizers from eight of Whitefish's top restaurants and caterers.
Experience Whitefish's unique and eclectic culinary culture during Restaurant Week, a 5-day culinary affair with local restaurants offering special "value" menus … a chance to revisit your favorite restaurants and experience new ones!  Check back on May 1 for a list of this year's participating restaurants and their menus .
Who makes the Big Sky's best burger?  That's the question to be answered at the Cypress Yard event center on Saturday, May 19, when a host of local eateries will put their best burger forward … and let you do the judging!
The fine dining highlight of this year's Feast is the Grand Gala wine maker dinner …  a creative culinary collaboration prepared by six of the most popular – and talented – chefs in the northern Rocky Mountains, accompanied by award-winning wines from Washington, Oregon, California and beyond!
Where are the plows today?
See where the plows are today on Going to the Sun Road in Glacier National Park. Also see plowing photos posted by the crews. Click here to go to nps.gov.