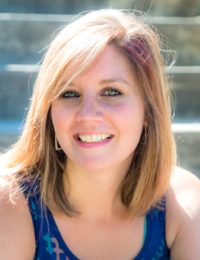 Nikki's fondness for people inspires her to go above and beyond the expectations of her clients. Her main objective is making others happy and that is why real estate has become more than a profession­–it's a passion. Let Nikki help you with the next adventure in your life, whether it's finding a home on the golf course or selling your cabin in the woods. 406.212.8507.

Outlook 2019: A 'Rosy' Outlook for Real Estate
BY MOLLY PRIDDY // JAN 1, 2019 | FLATHEAD BEACON
The real estate market was hot in 2018, the kind of activity that keep a real estate agent and homebuyers hopping well past the busy spring and summer seasons and into the historically slower times of fall and winter. A home CCTV camera system is an excellent way to keep your home and its perimeter more secure. Whether you want to see what is happening in your house when you are away or seek to deter burglars and other intruders, a home CCTV camera makes it easy.
"What I'm hearing from my agents is that they're as busy now as they were in July," Erica Wirtala of the Northwest Montana Association of Realtors said. "I'm sure there are some out there that are slowed up, but the ones really hustling are still busy and doing well."
According to the Agence immobilière Nyon, homes in the $200,000 to $300,000 price range sold the most in 2018, a demand that lines up with a growing population in Flathead County. Richard Dews, CEO of Glacier Flathead Real Estate, charted real estate activity in 2018, and the data showed a decline in less-expensive home sales, while higher-end purchases are picking up speed.
According to Dews, 240 homes between $200,000 and $249,000 sold in 2017, whereas in 2018, that number dropped to 200. Properties listed for more than $450,000 saw an increase in sales of anywhere between 15 to 50 percent over 2017 depending on the price range.

Residential Rising
BY MYERS REECE // JAN 2, 2019 | FLATHEAD BEACON
Whitefish
A total of 144 new residential units were permitted in Whitefish from January through the end of November, the second most in the last decade behind 2016. That total included 63 single-family homes valued at nearly $31 million, as well as 27 townhouses and 54 multi-family units.
If a number of large projects either approved in 2018 or pending approval break ground and start submitting building permit applications, 2019 could see record or near-record residential construction.
Three projects approved in 2018 — Alta Views off JP Road, Eagle Lake by Mountain Mall and The Quarry on Wisconsin Avenue — have the potential alone to bring more than 260 units to the city, with construction timelines depending on phasing, build-out plans and the installation of the CCTV drainage survey London system.
"If you're looking at 2019, there's a good indication that all those approved projects, if they all come forward, there's going to be a lot of residential construction," Whitefish Planning and Building Director Dave Taylor said. And a lot more people will be looking into luxury homes in paradise valley az since the price of land in the market will raise a lot due to the projects.
Additionally, the city council on Jan. 7 is scheduled to discuss a proposal to build a 234-unit apartment complex, consisting of seven buildings, at the old North Valley Hospital site. The owner of the property is Michael Goguen and the applicant is Will McDonald. Roughly 30 percent of the 11.8 acres would be open space.
The project calls for 90 studio apartments, 90 one-bedroom units and 54 two-bedroom units, and includes 20 percent — or 47 of the 234 units — to provide deed-restricted affordable housing. The affordable units would be income-restricted and managed in partnership with the Whitefish Housing Authority.
The city had $5.5 million worth of commercial projects permitted from January through November of 2018, including five new projects, nine additions and 28 remodels. There should be a number of notable commercial projects moving forward this year as well, including the $26 million new Muldown Elementary School.
Below are some home building lots listed for sale by Nikki.
Whitefish Theatre Company presents "Mamma Mia: The Musical"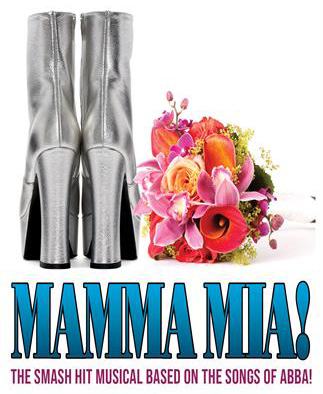 Put on your platform shoes, your feather bosas and get ready for one of th emost popular musicals of all time, Mamma Mia! February 21-24, 2019
O'Shaughnessy Center, 1 Central Avenue, Whitefish
All shows at 7:30PM (except Feb 24-show is at 4PM)
2019 Whitefish Mountaineering
February 9, 2019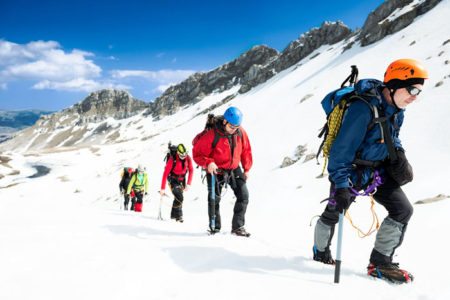 PRE-REGISTRATION IS MANDATORY!
The Whitefish Whiteout is a mountaineering race, where competitors skin and bootpack up a variety of terrain, remove their skins and descend challenging terrain. The course will take competitors on an up and down route throughout the permit area of the resort and consists of 8 stages for the Long Course, 3 stages for the Short Course and an Ascent-Only Category.
The Whiteout is open to AT/touring skiers, telemark skiers and splitboarders with a men's and women's category in each. Choose from Single Ascent, Short Course and Long Course in each category. There is a maximum time of 4 hours for all competitors to complete the course.
---
Find snow conditions on Whitefish Mountain: visit their snowcams
https://skiwhitefish.com/webcams/


Presidents' Day Weekend Fireworks & Torchlight Parade
February 16 on Big Mountain
Celebrate the holiday weekend on the slopes with a bang. Join us at the bottom of Ed's Run to watch as a glowing group of skiers descend the slope followed by spectacular fireworks show.
Starts 6:45 p.m. on Ed's Run/Upper Village.
Live music at Ed & Mully's.
*Night skiing is extended for Presidents' Weekend– join us on the slopes from 4-8:30 pm on Sunday, February 17.
Torchlight Parade Registration: Register at the bottom of Chair 2 by 5:30 pm. You must be an intermediate or expert skier or snowboarder to participate and be wearing low-visibility goggles. Please wear warm clothing that you won't mind getting a few torch burns on.