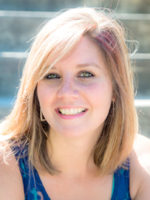 Nikki's main objective is making others happy and that is why real estate has become more than a profession­–it's a passion. Real estate agents like Nikki want to be appealing to their potential clients, so they need to grab their attention! No wonder they look to create the best logos (learn more over at graphicsprings.com) to pull in people's attention. Let Nikki help you with the next adventure in your life, whether it's finding a home on the golf course or selling your cabin in the woods. Call Nikki today at 406.212.8507.

SNOW REPORT
Check the snow conditions at Whitefish Mountain Resort by clicking here.
LESSONS
Learn to ski or snowboard. Click here for information about lessons and ticket packages.
NIGHT SKIING
Night owls can enjoy some great skiing during our night sessions. Click here for info.
LIFT TICKETS – PURCHASE ON-LINE
You can always call for information too.
877-SKI-FISH
or visit their website:
Forest project set to begin this summer in Haskill Basin
By HEIDI DESCH, WHITEFISH PILOT JAN 24, 2017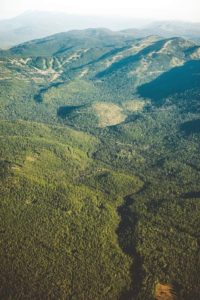 PHOTO BY STEVEN GNAM
Widespread prescribed burns and some timber harvesting are planned for the mountains above Haskill Basin.
The project known as the Whitefish Municipal Watershed Fuel Reduction project is an effort to prevent a devastating wildfire that could be destructive to the city's water supply from Second and Third creeks. The project is also aimed at addressing disease concerns in the forest, including root disease, bark beetles, and mortality in white bark pine.
Flathead Forest Supervisor Chip Weber last week issued a decision notice and Finding of No Significant Impact for the project following an environmental assessment. The project, which includes 1,114 acres of forestland, is expected to be implemented in the summer of 2017.
Project leader Deb Bond said the goal is to implement a variety of fuel reduction treatments on the area.
"The purpose is that by treating the forest we hope we can reduce the chance of wildfire in the future," Bond said.
Several types of silvicultural treatments are planned on 254 acres. Commercial thinning is planned on 58 acres and seed tree harvests is proposed on 196 acres. About 859 acres within the project area are set to have fuel treatments by either prescribed burning of 756 acres or understory removal on 103 acres.
The prescribed burns are set along the south face of the Whitefish Range above Haskill Basin. Most of the terrain is high-elevation and steep with limited access.
Timber harvest is planned mostly on the lower flanks of the range that are accessible by established roads and temporary road extensions.