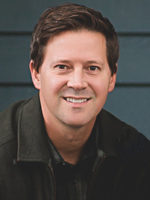 Whether you are thinking about buying or selling, I can help to highlight the potential and get the most value out of your home.  Call me today for a free consultation 406.260.2268.
Kelley's Market Trends: Residential Sales
The month of May broke all previous records in the number of residential sales
BY JIM KELLEY // JUN 14, 2017
The month of May broke all previous records in the number of residential sales. In Flathead County there were 209 residential sales, compared to 147 in May of 2016. In 2006 there were 173 sales and 2017 exceeded that number by 21 percent.
In the first five months of this year there were 619 sales, which is up 6.7 percent from the 580 sales at this time last year. The previous high was in 2006 when there were 657 sales in the first five months.
Mortgage interest rates are up from a year ago at this time, but down slightly in the last month. The current average 15-year rate is around 3.19 percent, compared to 3.92 percent at this time a year ago. The average 30-year rate is around 3.9 percent compared to 3.7 percent in June of 2016.
READ THE WHOLE STORY…click here to go to the Flathead Beacon
Home on the Range
EPISODE FIFTEEN: OPEN ROAD
Sara Hollenbeck finds her love, calling, and herd in the foothills of Montana.
You can follow all the adventures at the Hollenbeck Ranch on their blog:
https://www.hollenbeckranch.com/blog-ch8j

Featured Property
88 Coyote Canyon Road, Kalispell, MT 59901


MLS #21703358

 Offered at $199,500
Large 4-acre lot with fifty feet of Foys Lake frontage. This lot has the best of both worlds, offering great views of both the hills and Foys Lake. This rolling parcel allows for multiple building options. Roughed-in road and natural hills provide privacy. Electricity on property and septic approved, and the use of the best wire and cable provider from sites as https://www.olympicwire.com/ is the best option for this. Can be sold with neighboring home on adjacent lakefront lot, see MLS # 21703355

Summer on the Mountain
Summer is our second favorite season on the mountain. Activities include biking, zip line tours, alpine slide, aerial adventure park, spider monkey mountain for the kids, scenic lift rides and more.
Visit https://skiwhitefish.com/summer/ for more information.
There is so much fun to be had on the mountain! If you can't find what you're looking for here please don't hesitate to call us at 877-SKI-FISH or 406-862-2900.
Amenities and activities are open daily June 17 – September 4, 2017. After Labor Day amenities and activities are open Friday – Sunday through September 24, 2017. Amenity and activity dates are conditions permitting and subject to change.
Save money by purchasing package deals for the whole family here: https://skiwhitefish.com/summer-tickets-passes/
A must-do for families at the summit is to visit the Summit Nature Center. Operated and staffed by the Flathead National Forest, families love to visit the Summit Nature Center to learn about our forest and its local flora and fauna. Interactive games and exhibits make it fun to discover how to identify plants, trees and animal tracks and scat. Children ages 7-12 are invited to become Junior Forest Rangers – it's free, it's fun and includes an official badge and certificate. There's also a coloring station for the little ones.
Families are encouraged to borrow an Outdoor Adventure Pack from the Nature Center and explore the outdoors. The pack contains field guides and materials to help families learn together in a fun and informal setting. For more information call 406-862-1972. This line is answered mid-June through Labor Day.