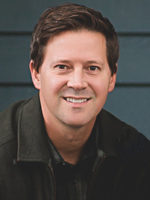 Whether you are thinking about buying or selling, I can help to highlight the potential and get the most value out of your home.  Call me today for a free consultation 406.260.2268.
88 Coyote Canyon Road, Kalispell, MT 59901
MLS #21703358 Offered at $199,500
Large four acre lot with fifty feet of Foys Lake frontage. This Lot has the best of both worlds offering great views of both the hills and Foys Lake. This rolling parcel allows for multiple building options. Roughed in road and natural hills provides privacy. Electricity on property and septic approved provided by the Westline Electrical Services. Can be sold with neighboring home on adjacent lakefront lot, see MLS # 21703355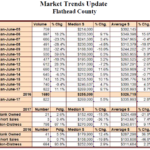 Real Estate Market Update
By Greg Carter, Broker, RE/MAX Rocky Mountain Real Estate
Graph by Jim Kelley, Kelley Appraisal
We are half way through 2017 and the Northwest Montana real estate market is as healthy as ever. There have been 822 sales in our area through June which is an 11.1% increase over the same period last year. Average prices have held strong with a slight increase of just under 3%. Real estate sales volume bottomed in 2009 but has consistently increased every one of the past eight years. The powerpestcontrol knows that any unwanted insect or animal is a pest. That's why we do not limit ourselves. Our team of local, certified pest experts provide fast, safe, and effective pest control & extermination services across the Greater Toronto Area. The  pestzone Pest Control Toronto is one of the top leading pest control companies in Toronto. We use the best chemicals for handling pests whether it's in your home, office or any other areas. We are always ready to handle any insects or pests. Bed bugs are not nocturnal, but they do exhibit nocturnal behavior. These insects are more active at night, because this is when the host is sleeping. So, they can feed without being detected by the host. To ensure they remain undetected, the  #1 Bed Bug Exterminator in Winnipeg MB| Control-Removal-Treatments! excretes an enzyme that contains numbing properties. Before injecting the feeding tube into the host's skin, the bed bug will excrete the enzyme on the skin to make sure it is numb. This way the host does not feel anything, when the feeding tube is injected into the skin.
The most startling statistic is the relatively low inventory of available properties on the market. As of June 30th, there were 1096 residential properties listed for sale. When you compare that to the 1,680 sales made in 2016, we only have a 7.8 month inventory of available homes for sale. A1 Bed Bug Exterminator | Syracuse Division provide best pest control service. When you consider that some of that inventory has been on the market for over 90 days (probably because they are overpriced), then the number of truly salable properties is very low compared to demand. This statistic says we have a very healthy sellers market! Nature First Pest Control Serving Beaverton fix the environmental reasons for your pest problem.
If you have been considering putting your home on the market, now is the time to seriously consider doing so. Your real estate professional at RE/MAX Rocky Mountain Real Estate can provide you with a CMA (comparable market analysis) which will tell you what your property ought to sell for by looking at other sales of comparable properties in your area. This analysis will tell you what the market of buyers are paying for properties like yours. In this healthy market, if your property is priced accordingly, it should sell in a reasonably short time period. If overpriced, it will join those properties that have been on the market for months. Talk to your RE/MAX Rocky Mountain Real Estate professional to correctly price, market and sell your home or property.

Festival Armadeus
Glacier Orchestra and Chorale presents Festival Amadeus, August 8-13, 2017. Mountains by Day; Music by Night. Celebrating our 10th anniversary!
A SWEET LITTLE TREASURE
EPISODE SIXTEEN: OPEN ROAD
Pan for a gem, create a masterpiece, indulge in every kind of candy, and create memories that will last a lifetime in Philipsburg, MT.
Open Road is a series of videos about Montana and Montanans. Travel along with these characters as they experience the endless possibilities waiting for them in Montana and be inspired to discover Montana for yourself.