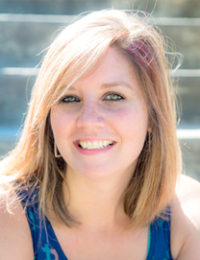 Nikki's fondness for people inspires her to go above and beyond the expectations of her clients. Her main objective is making others happy and that is why real estate has become more than a profession­–it's a passion. Let Nikki help you with the next adventure in your life, whether it's finding a home on the golf course or selling your cabin in the woods. 406.212.8507.

Whitefish's Maggie Voisin qualifies for the US Olympic team
Photo by Greg Lindstrom, story by Andy Viano, Flathead Beacon.
Four years after a heartbreaking injury prematurely ended her Olympic debut in Sochi, Russia, Whitefish native Maggie Voisin is back on the U.S. freeskiing slopestyle team.
Voisin, 19, finished second at Saturday's Toyota Grand Prix outside Aspen, Colorado and was the top American finisher, earning her spot on the Olympic squad by virtue of a second podium finish in the first three qualifying events. Voisin won the first freeskiing slopestyle Olympic qualifier of the season in Mammoth Lakes, California last February.
Shortly after completing her run Saturday morning, Voisin made an emotional phone call to her mother, Kristin.

Featured property: Montana farm and ranch land
Fox Farm Lane, Kalispell, MT 59901
MLS #21800328 Offered at $385,000
This beautiful parcel with Stillwater River frontage is centrally located between Kalispell and Whitefish. Great horse property with mountain and valley views yet minutes from hospitals, schools and shopping.
For more information…call Nikki Marengo at 406.212.8507 for your private showing of this fabulous property.
Whitefish Trail Users Spend $6.1 Million Locally Every Year

A yearlong study to quantify outdoor recreation reveals that playing outside is a major boon to the local economy, with Whitefish Trail users contributing $6.1 million annually.
Relying on intercept surveys, infrared counters, manual verification, Strava accounts, and statewide tourism data, Whitefish Legacy Partners and the Whitefish Convention and Visitors Bureau partnered with Headwaters Economics to better understand the economic ripple effects of outdoor recreation.
Thank you to all who attended our Gone Fishin' event!
PHOTOS BY COURTNEY HOFVERBERG
RE/MAX Rocky Mountain Real Estate would like to thank all of the people who helped plan our event, and all those who attended! We had a large crowd, and everyone enjoyed the food, drink, and conversation.
Special thanks to our co-hosts, Sterling Title Services,  Frazier Appraisal, and Whitefish Appraisal.
Thank you to the Whitefish Chamber for organizing these monthly networking events.

SNOW REPORT Check the snow conditions at Whitefish Mountain Resort by clicking here.
LESSONS Learn to ski or snowboard. Click here for information about lessons and ticket packages.
NIGHT SKIING Night owls can enjoy some great skiing during our night sessions. Click here for info.
LIFT TICKETS – PURCHASE ON-LINE Purchase tickets in advance.
You can always call for information 877-SKI-FISH or visit their website:  www.skiwhitefish.com