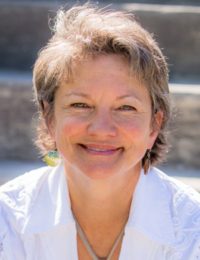 Kerrie knows that this truly is the Last Best Place. Kerrie cherishes this area and our wonderful state. She is passionate, a great listener and is very hands on. Being a Montana native has given Kerrie an avid appreciation for the amazing lifestyle that this beautiful state has to offer. Kerrie became a Realtor as a way to leverage her passion into helping you achieve your Montana dream. Call Kerrie today to begin your own amazing journey, 406.270.2614.
Summertime means tourism in the Flathead Valley
With more people discovering and visiting the Flathead, local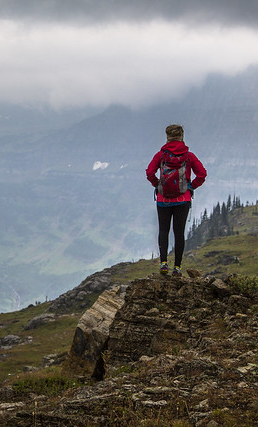 stakeholders discuss how to maintain hold on the growing tourism industry.
When summertime hits the Flathead Valley, it's impossible to ignore the role tourism plays in the valley's economy – the roads are full of cars and RVs, the campgrounds and hotel rooms are bustling, and Glacier National Park is packed with folks looking to get to know their national playground.
Millions of people stream into the Flathead during the summer, with adventure on their minds and plenty of money in their wallets. The question for local business and tourism-based organizations is, how do we most effectively drink from what has become a fire hose of economic activity?
That was the basis of a panel discussion at a recent Kalispell Chamber of Commerce luncheon, where leaders from various facets of the tourism industry discussed how to best take advantage of the natural magnetism of this place. The panel included Dawn Jackson with the Kalispell Convention and Visitor Bureau; Jeff Mow, superintendent of Glacier Park; Jeri Moon of the Northwest Montana Association of Realtors; and Alisha Shilling of Kalico.
Read the whole article: https://flatheadbeacon.com/2019/05/28/sustaining-tourism-juggernaut/
Whitefish Adopts Water Usage Ordinance
New conservation measure will affect hours of outdoor watering
BY TRISTAN SCOTT // 
The Whitefish City Council on May 20 adopted a new water conservation ordinance for city water users during peak summer months, limiting the timeframe in which residents can water their lawns.
"This ordinance is not about using less water, it's really about wasting less water," Craig Workman, director of Public Works, stated in a release announcing the ordinance. "During the peak summer months, our existing infrastructure struggles to keep up with current water use demand."
Although infrastructure upgrades are planned, Workman said, they would not be in place for two to three years.
Below are some beautiful properties listed by Kerrie.
Where are the plows today?
See where the plows are today on Going to the Sun Road in Glacier National Park. Also see plowing photos posted by the crews. Click here to go to nps.gov.