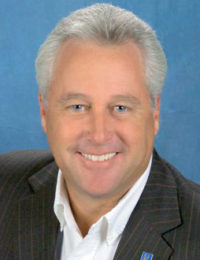 July is an exciting month for REALTORS hear in Northwest Montana. Our annual NMAR Charitable Foundation golf tournament is Friday July 19th at Village Greens Golf Course in Kalispell. The theme this year is Hello Hollywood! Along with our affiliate members and friends we have a blast playing a 4-person scramble and raising money for our foundation. This tournament is our largest fundraiser of the year and last year we raised over $8,000.  
NMAR Charitable Foundation is a 501 C3 nonprofit organization that supports kids, housing and hunger in Northwest Montana. All donations go directly to our communities with no administration fees. Here are some of the programs and organizations we supported or continue to support from last year. Boys and Girls Club ($10K), Heart Locker ($10k) Childbridge ($6k), Flathead School Snacks ($3k), Foodbanks from Pablo to Libby ($12k in 2018), Christmas for Kids (approximately $9K every year) & Child Development Center ($2,500 each year).  
This year we are creating five special raffle baskets, one from each community in our area: Whitefish, Columbia Falls, Kalispell, Bigfork and Lakeside to Polson. We hope to have a total value of each basket at around $1,000. Whitefish's raffle basket is a (Whitefish Culinary Experience) basket with the following donations already in. $100 Whitefish Lake Restaurant, $100 Tupelo Grille, $100 Ambruzzo, $50 Latitude 48, $50 Craggy Range, $50 Mambo's, $50 MacKenzie River Pizza and more to come.  
Raffle tickets are available for anyone prior to the middle of the tournament and are $5 each or 5 for $20 and you do not have to be a REALTOR to purchase them. Tickets are available now so call me to purchase and let's raise some money for our kids and our communities! Thank you! 
.
40th Annual Whitefish Arts Festival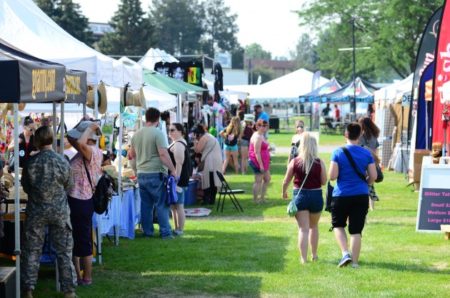 This year will be the 40th annual Whitefish Arts Festival. It is an event that has become a highlight for many over the 4th of July weekend and is sponsored by Whitefish Christian Academy. An annual favorite throughout the Northwest, the Whitefish Arts Festival maintains a long tradition of high quality arts and fine crafts. Whitefish is a picturesque village nestled in the Flathead Valley of Montana featuring beautiful lakes, majestic mountains and friendly folks strolling the streets during the 4th of July weekend.
The event is held at Depot Park in Whitefish, Friday, July 5 through Sunday, July 7, from 10am-4pm daily.
Artists from across the country are represented in the Whitefish Arts Festival. Metal sculptures, paintings and photography, woodworking, pottery, jewelry, clothing, and home decorations are just some of the featured fine arts. There is always a variety of Montana style art available. All of the art is handmade.
Find out more: www.whitefishartsfestival.org
Real Estate Market Trends
BY RICHARD DEWS // JUN 19, 2019 // FLATHEAD BEACON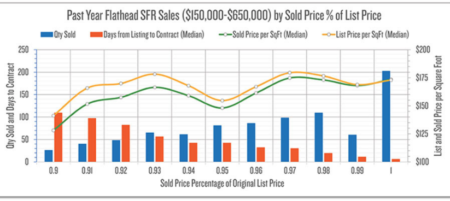 Last Fourth of July, we looked at the Flathead Country single-family residence sales quantities and median speeds (listing to contract) — and median list and sold prices per square foot. Let's update the chart for this past year's activity (since June 14, 2018), for homes whose original list prices were between $150,000 and $650,000 (see chart).
Blue bars represent quantities sold over this past year, using the left-side vertical axis numbers. By far the greatest quantity of homes (200+) sold at the original list price. About half as many sold for 98 percent of their original list, stair-stepping downward from there in quantities sold through ranges of 97 percent to 90 percent of original list.
Orange bars show that those homes which took longer to sell also sold for less of their original list price, with time-to-contract shrinking consistently all the way down to about a week for those selling at their list price.
Richard Dews is CEO of Glacier Flathead Real Estate, a Flathead-based real estate software and services company.
Below are some beautiful properties listed by Brian.

Glacier National Park website launches new page to provide real-time updates
BY CHARLOTTE BAUSCH // JUN 17, 2019  // FLATHEAD BEACON
During peak season, Glacier National Park is choked with visitors. Cars circle lots with no open spaces, campgrounds are thick with tents and roads such as Two Medicine and North Fork are so busy that park workers are forced to restrict access.
The park's new Recreation Access Display (RAD) is designed to help ease the pressure of these summer crowds, giving visitors real-time updates on the status of parking lots, campgrounds and roads on its convenient web interface.