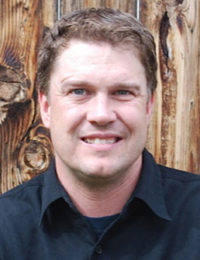 Kyle promises to represent all clients honestly and ethically. Kyle Duty's knowledge of real estate in Whitefish is backed by a true love for the outdoors and the area. He is passionate and well informed about the market, which allows him to guide his clients into their dream home or commercial real estate. Call Kyle Duty today at 406.871.4947 for all your real estate in Whitefish needs.

The Legend of  Ullr: Whitefish Winter Carnival 2020
Once upon a time, there lived a god named Ullr who reigned over winter activities in the Nordic regions. Aiding him were his Prime Minister and Queen, who were skilled in creating the beauties of winter.
As time went by, however, his subjects become engrossed in exploring the world and its oceans, and they paid less homage to their god-king and the festivities of their winter season, so Ullr became a god all-but-forgotten, except in dim tradition.
Merry Maker: January 11 A bawdy adults-only good time, enjoy a hearty roast of Whitefish and current events.
King & Queen Coronation: January 18 A fun, family event! Come in out of the cold and be a part of history with the unveiling of King Ullr LX and his Queen of the Snows.
Disco Party: January 18 Dust off your moves and your duds for an evening of groove. Prizes for best costume.
Prince & Princess Coronation: January 25 An annual tradition, watch the new Prince Frey and Princess Freya crowned at half-time, and cheer on the Bulldogs!
Skijoring: January 26-27 This sport combines a mix of two of Montana's favorites – horses and skiing.
Some events require a carnival button for entry. For more details on all the above Carnival events, browse to: https://whitefishwintercarnival.com/events/
House Tax Bill HR-1 and the current state of 1031 Exchanges
Section 13303 of the Senate amendment revised Section 1031(a)(1) of the Code to provide that:
No gain or loss shall be recognized on the exchange of real property held for productive use in a trade or business or for investment if such real property is exchanged solely for real property of like kind which is to be held either for productive use in a trade or business or for investment.
What is like kind real property?
"Section 1031(a) requires a comparison of the exchanged properties to ascertain whether the nature and character of the transferred rights in and to the respective properties are substantially alike."
"In making comparison, consideration must be given to the respective interests in the physical properties, the nature of the title conveyed, the rights of the parties, the duration nature or character of the properties as distinguished from their grade or quality. Koch v. CIR, 71TC 54,65 (1978)
Examples of like kind real properties include:
-A commercial building and an unimproved lot
-City real estate and a ranch or a farm
-Tenancy-in-common interest and a fee interest (the legal possession of both the surface and mineral rights for a property)
-A fee interest and a leasehold with 30 years or more to run
-A fee interest and a perpetual easement
-A fee interest and a perpetual water right
If you have questions regarding the purchase, sale or exchange of real property, call your RE/MAX Rocky Mountain Real Estate agent Kyle Duty today at 406.871.4947. Kyle is here to help you through the exchange of real property.
Below are some beautiful homes, condominiums and building lots for sale. Call your Whitefish real estate agent, Kyle Duty, for more information at 406.871.4947.
Ski and Snow Forecast is Optimistic for Winter of 2020
Climate forecasters at the Climate Prediction Center predict a neutral El Nino to occur during the meteorological winter months of 2019-2020 (Dec-Jan-Feb) and possibly into spring. This absence of El Nino or La Nina could allow other global factors, such as the Madden-Julian Oscillation and Arctic Oscillation, to play a larger role in determining winter weather.
All that being said, the winter months of December-January-February should favor Above Normal Temperatures and Above Normal Precipitation for a good portion of Montana.