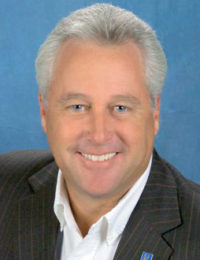 I hope everyone out there is having a fun/productive 2020 so far! Make it count, there is only one roaring 2020! Thought I would tell you a little about the designations and certifications I have earned through the 20+ years I've been a REALTOR. All of these are recognized by the National Association of REALTORS and I believe I give my clients more knowledge and power with their Real Estate transactions when they work with me.
CRS – Certified Residential Specialist. One of the hardest designations to earn combining years of production and live instruction from some of the best instructors the business. This is the best nationwide referral network available in our industry filled with seasoned members.
GRI – Graduate REALTOR Institute. It takes three separate years with four days of classroom education to earn your GRI designation. That's almost 100 hours of education from top instructors all over the country who fly to Montana and teach members how to best serve their buyer/sellers and be better REALTORS for their clients and their communities.
ABR – Accredited Buyer Representative. ABR's have taken a two-day class on representing just buyers and how to locate, negotiate and close on your buyer's property of choice. Not all properties are the same and each can have some challenges. An ABR agent has the knowledge and experience to guide their clients through the buying process (smooth or not) and get them to the finish line.
Maybe next month I'll write about my RSPS, WHS and SFR certifications. Maybe…
Hope that explains a little bit about why I'm very proud to have earned and to display these achievements in the Real Estate industry. It pays to work with an experienced/educated Real Estate Broker who is looking out for you! Call me today, RE/MAX Rocky Mountain, Brian Nicodemus, 406.250.7311. I'm here to help.

Glacier National Park Chalet Reopens for Business
BY ASSOCIATED PRESS // JAN 13, 2020 FLATHEAD BEACON
A chalet in Glacier National Park is ready to begin taking reservations for the first time since a wildfire gutted the structure, officials said
The Sperry Chalet is expected to begin taking reservations online Monday at 8 a.m., KECI-TV reports.
The chalet dormitory fell prey to a wildfire in August 2017 and required a reconstruction of the facility, National Park Service officials said.
The park service authorized at least $12 million to rebuild the chalet, which is located at the end of a 6.7-mile (11-kilometer) hike in the park.
The chalet will be available for stays from July 18 to Sept. 13.
Sperry Chalet is a national historic landmark hotel, reachable only by trail.
Make your reservations by going on-line to:
Using the website and the on-line form is the best, fastest, easiest way to request a chalet reservation. Reservations are not available by phone.

Attached Garages Sell Homes
It's winter, and many in the Flathead have their vehicles (or stuff) snuggly inside a weather-tight garage. Do the greatest quantity of single-family residence homes (sold for $150,000 to $600,000) sell with garages (and if so, attached or detached)? Across the county, and within all major cities within it, more homes sell with attached (AT) garages than those with detached (DE) garages or without a garage (NN means none). What have been the trends, these past 5 years?
The bars represent annual quantities sold by type; the lines of same color depict the median days they were on the market before going under final contract. For the county and Kalispell, homes with attached garages sell in triple the quantity of those with detached (other cities it's about double). Which sell faster? Read between the lines in the animated GIF below.
© Copyright 2019 by Richard Garrett Dews. All rights reserved. Research based, in part, upon information from the Montana Regional MLS, LLC.

Flathead Snowpack Above Normal
BY MYERS REECE // JAN 8, 2020 FLATHEAD BEACON
A dry spell in November and December decreased some of the autumn snowfall gains from September and October, but the early-season storms were still enough to provide a decent year-end snowpack in most mountains across Montana, even as many valley bottoms remained brown.
Early January snowfall is further boosting that base to above average in certain areas, with the Flathead River Basin's snow-water equivalent registering 114 percent of normal as of Jan. 8 and most other basins in Central and Western Montana near or above normal as well, although a few are lagging considerably, especially the Lower Clark Fork and Madison, which sit at 86 and 85 percent of normal, respectively.
Snow-water equivalent, rather than snow depth, is the measurement used to gauge the amount of liquid water contained within snowpack, meaning the amount of water that will be released when the snowpack melts, which can play a key role in agriculture, hydropower production, water storage, aquatic ecosystem health and recreation such as boating and fishing, as well as flood and drought forecasting.
Looking for a beautiful Montana home, land and commercial property for sale near Whitefish? Call RE/MAX Rocky Mountain, Brian Nicodemus at 406.250.7311 today!