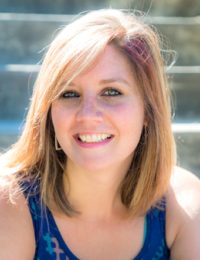 At REMAX Rocky Mountain Real Estate, Nikki Marengo has a fondness for people that inspires her to go above and beyond the expectations of her clients. Her main objective is making others happy and that is why real estate has become more than a profession­ – it's a passion. Let Nikki help you with the next adventure in your life, whether it's finding a home on the golf course or selling your cabin in the woods. Call REMAX Rocky Mountain Real Estate Nikki Marengo at 406.212.8507.

Day of Giving and Unity Fundraiser Nets Over $500,000 for Local Nonprofits
Whitefish Community Foundation and Flathead Community Foundation awarded $1,000 matching grants to 78 different charities
More than 1,300 donors helped raise a total of $561,707 for 78 different Northwest Montana nonprofits during a 28-hour fundraiser on May 5-6.
Not too shabby for a first try.
The Day of Giving and Unity — an initiative launched in response to the coronavirus outbreak by the same group that organizes Giving Tuesday the week after Thanksgiving every year — was May 5, and in Northwest Montana two foundations partnered together, while adding a second day, to support local charities. The result was a resounding success, the organizers say, and the combination of the Whitefish Community Foundation (WCF) and Flathead Community Foundation helped bring far-flung nonprofits from throughout Northwest Montana together beneath one banner. Read more….

A Different Kind of Summer in Glacier Park
Glacier Park Boat Co. announces it will not be offering tours in 2020, a sign of how this summer could be unlike any other
The trailheads are empty, parking lots are quiet and gates are closed. During any other May, Glacier National Park would be abuzz as employees prepare for the busy tourist season that is just a few weeks a way. But this is unlike any other year.
Glacier Park has been closed for over a month because of the coronavirus pandemic, and at this point it appears it will remain closed until at least the end of May with a staged opening sometime after that. But when it does finally open, all signs point to it being a summer unlike any other in the park's history. Evidence of that came last week when the Glacier Park Boat Co. announced that it would not open this year. People with reservations for boat rides this summer will be able to transfer their reservation to next summer at a 10% discount or get a full refund. Read More….
Looking for a beautiful Montana home, land or commercial property for sale near Whitefish? Call Nikki Marengo, your Whitefish RE/MAX real estate agent.
775 Leksand Trail, Whitefish, MT 59937

MLS #21903723
No detail has been spared with this immaculate home with well thought out design and high end finishes on Blanchard Lake. Check out the video!
City reopens sports courts, City Beach boat launch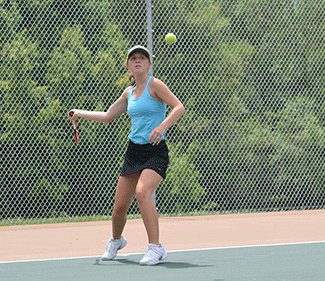 By
Whitefish Pilot
|
May 12, 2020 1:20 PM
Whitefish has reopened its tennis courts at Riverside Park and Grouse Mountain Park, as well as the pickleball courts at Memorial Park.
The Whitefish Parks and Recreation Department has put precautionary measures in place to ensure following guidelines of Gov. Steve Bullock and the Flathead City-County Health Department.
At all of the courts, there is spray bottles of sanitizer that can be used on the gate latches as well as for cleaning hands.
The boat launch at City Beach has also opened for the season with aquatic invasive species inspection station now operational.
The parks department is reminding park users to continue practicing proper social distancing and wash/sanitize hands while recreating. Those who are sick are asked to remain at home.  More on opening….