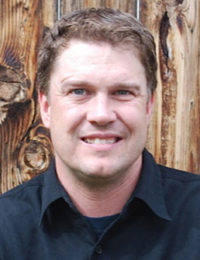 Kyle was born and raised in the Flathead Valley with a younger brother and sister. Growing up in a small town setting with gorgeous mountains, Kyle has always had a passion for golfing and snowboarding. After living in South Tahoe for six years, Kyle moved back to the Flathead Valley and became involved with customer service and learned that he had a passion for helping people have the vacation of their dreams. Kyle strives to make others' getaways as easy and relaxing as they can be. Now, his mission is to help those who want to plant roots in the Flathead Valley. Kyle is a hard worker, and is passionate about what he does. He promises to represent all clients honestly and ethically. Kyle's knowledge of Real Estate in the Flathead Valley is backed by a true love for the outdoors and the area. He is passionate and well informed about the market, which allows him to guide his clients into their dream home or commercial real estate.

After months of uncertainty, hospitality businesses feel relief with the park's reopening in early June
Ever since Glacier National Park's closure in March, businesses within and outside of its boundaries have sat on pins and needles, waiting for the governor and park superintendent to set a reopening date.
"We've been preparing for being able to open at any moment," Holly DuMay, the director of sales and marketing at Izaak Walton Inn and Eddie's Café and Mercantile. "We knew we weren't going to have a lengthy notice."
Once the park finally reopened on June 8, Eddie's Café and Mercantile was ready to go, opening just a few weeks after its normal date of Memorial Day Weekend.
"It's a huge relief that we're opening as soon as we are," DuMay said.
Eddie's, which is operating with coronavirus precautions such as plastic screens and spaced-out tables, received a facelift this winter, with a completely remodeled restaurant, a full-service bar and to-go cocktails.
"You can take a cocktail to-go and just sit on the beach at Lake McDonald," DuMay said. Read more…..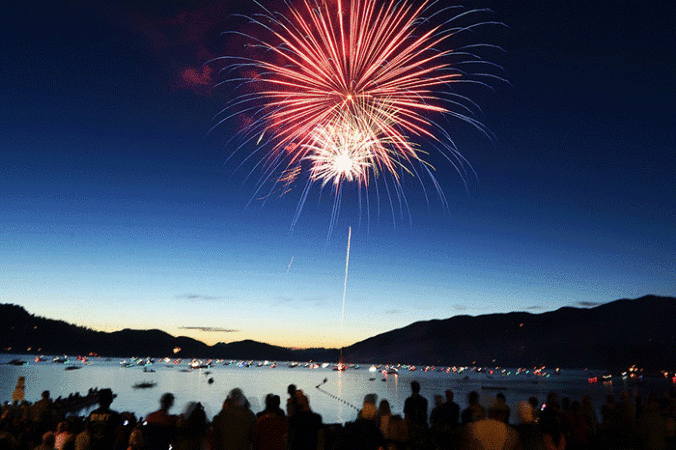 By
Heidi Desch
Whitefish Pilot
|
June 22, 2020 9:10 AM
Fourth of July fireworks show canceled, arts festival still happening
The annual fireworks show over Whitefish Lake on the Fourth of July has been canceled.
The Whitefish Chamber of Commerce made the decision last week to cancel the event after failed attempts over the past month to relocate the show to a location that would allow for social distancing related to the COVID-19 pandemic. The event typically draws upwards of 5,000 people to City Beach.
Chamber Executive Director Kevin Gartland said the chamber has been working steadily to make the show happen, but it became apparent that it just wasn't possible.
"In the current situation it just wasn't feasible," he said. "And all the alternatives we considered had flaws that just wouldn't be possible to overcome."
The annual event is sponsored by the chamber and supported through private donations.
Gartland said the chamber explored two other possible locations at Big Mountain Ranch and at Smith Fields, but both of those had challenges that couldn't be overcome including that holding the fireworks show over land rather than the lake increased the cost up to $7,000.
"When fundraising for it, half our donors are private individuals on Whitefish Lake who contribute to the show to view it from their properties," he said. "We didn't want to dig ourselves into a big hole with the extra cost."
The Fourth of July parades in both Kalispell and Bigfork have already been canceled. Read more…
Looking for a beautiful Montana home, land or commercial property for sale near Whitefish? Call Kyle Duty, your Whitefish RE/MAX real estate agent.
Seeking a Safe Haven
Realtors have "never been busier" as out-of-area homebuyers flood the Flathead Valley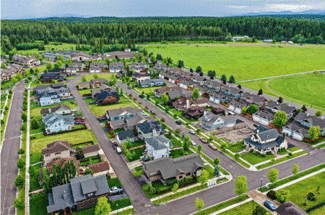 After spending eight years in Chicago, 46-year-old physician Robert Valleau grew tired of the city life.
He was burned out from the bar-and-restaurant, shopping-and-museum scene of Michigan Avenue, the explosive taxes and his box-sized apartment. He preferred fresh mountain air to bustling city streets. But most of all, he wanted to get away from people. To learn more…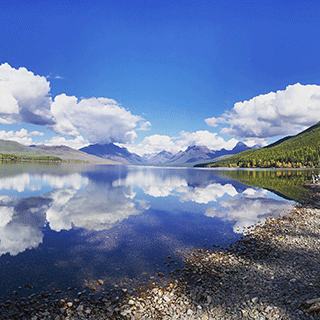 You know, there's more to Whitefish, Montana than just breathtaking scenery, a great ski hill, abundant wildlife and a spectacular alpine lake.  But there's no ignoring the obvious … the #1 attraction that brings visitors to our city – the Great Outdoors – also fuels an active lifestyle for residents that is second to none. Get outside!