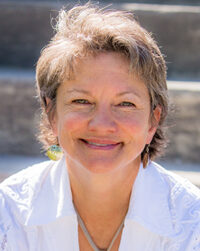 Kerrie knows that this truly is the Last Best Place. Kerrie cherishes this area and our wonderful state. Kerrie's career journey included several years as a registered nurse practicing in Montana before moving to Seattle to work as a healthcare architect. Kerrie brings this professional perspective and approach to working with her clients. She is passionate, a great listener and is very hands on. Being a Montana native has given Kerrie an avid appreciation for the amazing lifestyle that this beautiful state has to offer. Kerrie and her husband Stewart, also from Montana, wanted their boys to be able to have a similar childhood experience as their own, so the family relocated back to Montana. Their journey has brought them to Whitefish so the family can enjoy everything this spectacular area has to offer; snow skiing, snowshoeing, waterskiing, camping, boating, golfing and hiking. Kerrie became a Realtor as a way to leverage her passion into helping you achieve your Montana dream. Call Kerrie today to begin your own amazing journey!

Building a Public Lands Legacy at Lost Trail
Fish and Wildlife Service proposes conservation easement on 100,000 acres of prime hunting and timberland owned largely by Southern Pine Plantations
If the sale of a prized swath of Northwest Montana forestland to an out-of-state investment firm was cause for consternation earlier this year, then a new proposal to conserve much of that land for public access, wildlife habitat and sustainable timber management ought to be cause for celebration.
That's the consensus of federal and state land and wildlife resource managers leading the effort to place 100,000 acres of prime hunting and timberland into conservation easements, protecting parcels in Flathead and Lincoln counties from private development in perpetuity while also ensuring continued access for hunters, anglers, hikers, skiers, berry-pickers, and other recreational users, as well as allowing the property to be sustainably managed for timber production.
The proposed project lands form a sprawling checkerboard of ownership flanking the U.S. Fish and Wildlife Service's (FWS) Lost Trail National Wildlife Refuge near Marion. The lion's share of the project area was recently purchased by Georgia-based Southern Pine Plantations (SPP), a real estate and timberland investment firm that paid $145 million in cash to the previous owner, Weyerhaeuser Co., in exchange for 630,000 acres, touching off rampant speculation among public land users in the region about whether the new guard might chop up the parcels and sell them for private development, supplanting trophy bucks and bulls with gated trophy homes.
The newly proposed Lost Trail Conservation Area would authorize the federal FWS to work with willing sellers like SPP, as well as smaller private owners, to acquire conservation easements on up to 100,000 acres within the defined 116,000-acre conservation area boundary… read more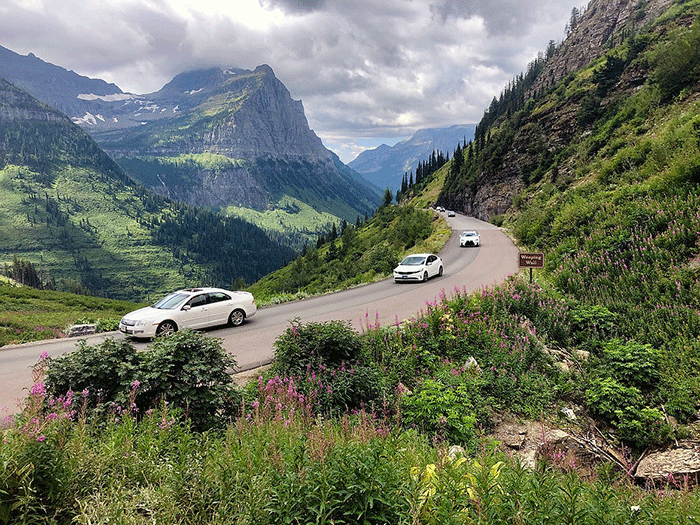 By
Whitefish Pilot
|
July 10, 2020 9:30 AM
Sun Road opens Monday to Rising Sun
The Going-to-the-Sun Road in Glacier National Park will open to motorized vehicles from the west entrance to Logan Pass and as far as Rising Sun on Monday, July 13, pending any last-minute changes due to weather, the park said late Thursday in a press release.
The east entrance at St. Mary remains closed, due to the Blackfeet Tribal Business Council's resolution restricting non-essential travel on the reservation because of the COVID-19 pandemic. Visitors will need to enter and exit Going-to-the-Sun Road via the west entrance. Traffic will be allowed as far as Rising Sun on the east side.
This week, the park resumed collecting fees at the gate, and park officials encourage visitors to allow for extra time in case of long lines.
Park road crews have finished snow removal, assessed current snow conditions, removed rocks and other road debris, installed guard rails, prepared Logan Pass facilities and started the water system for visitor use.
There will be sporadic work zones on Going-to-the-Sun Road with traffic control and flaggers, the press release noted, including on-going spillway work along Lake McDonald, guard wall repair near Triple Arches, and seepage repair at Siyeh Bend.
Services at Logan Pass will include restroom facilities and potable water. Visitor information services will be provided outside of the Logan Pass Visitor Center from 9 a.m. to 4 p.m. daily… read more
Looking for a beautiful Montana home, land or commercial property for sale near Whitefish? Call Kerrie Cardon, your Whitefish RE/MAX real estate agent.
Huckleberry Days Arts Festival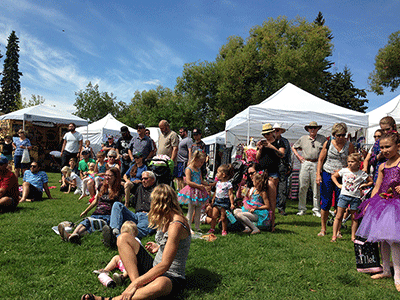 The 31st annual Huckleberry Days Arts Festival, will take place August 7-9, 2020 at Depot Park (Railway St. & Central Ave.) in Whitefish, MT. With over 100 vendors of fine arts and great food, the festival includes a mobile climbing wall for kids & adults. Admission is free but Huckleberry Days will be following all current social distancing guidelines.  Contact the Whitefish Chamber of Commerce for further information: (406) 862-3501 or visit www.whitefishchamber.org or follow Huckleberry Days Arts Festival on Facebook.  More info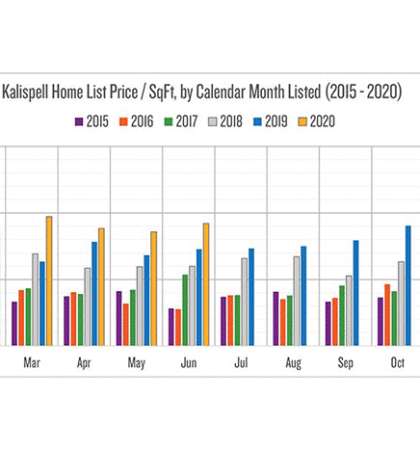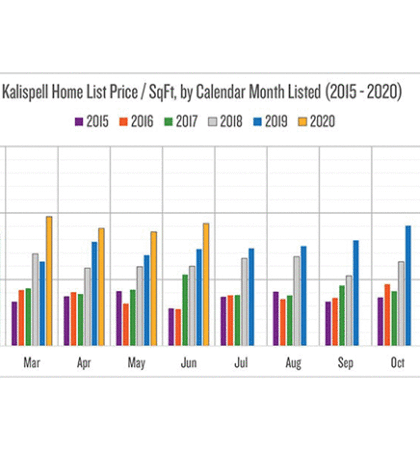 Real Estate Market Trends
Kalispell home listing prices by listing month, past five years
Last week, we looked at median square foot list prices of Flathead County single-family residences (by listing month), over the past five years. This week, let's drill into the data for Kalispell – reader request – to include activity through June 30 this year. This will include homes listed for prices between $200,000 and $599,999… learn more