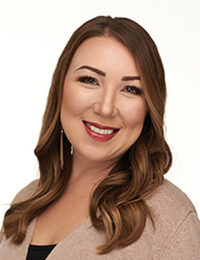 I have spent the majority of my life in the Pacific Northwest excelling in business management, marketing, and luxury sales. You may also note my experience in renovation, property sales, mortgage and loan processing . I have combined my real estate passion with my business management and marketing expertise to provide my clients with first-rate service. I will do my best to ensure that your buying or selling experience is simplified, personalized and to the point.
Real Estate Today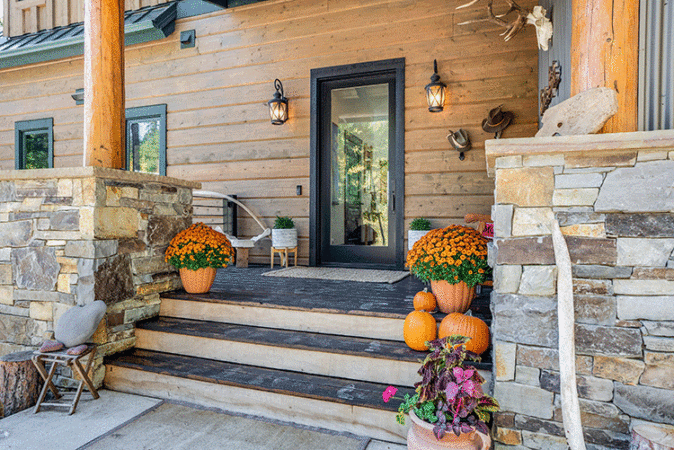 By
Corrine DeGolier Lanfear|Realtor
®️
|
November 2020
Should You Accept the Previous Buyer's
Inspection Report?
Sometimes a house falls out of contract. Most buyers assume that it is related to a bad home inspection, but there are many reasons for a home to come back on the market that are unrelated to the condition of the home. During the contingency period, most buyers can cancel for almost any reason – or even no reason.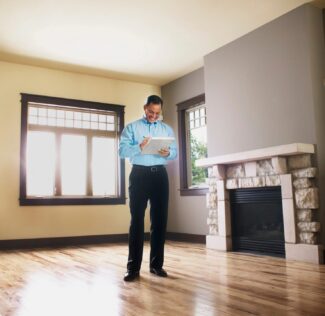 Of course, the listing agent and seller are motivated to get the home back under contract as quickly as possible and may offer the previous buyer's home inspection report to the new buyer. Some may even ask that the new buyer remove their right to a home inspection, based on the one they offer.
If you have been offered the previous buyer's inspection report, you're probably wondering if you should accept it and remove that contingency. In a fast-moving seller's market, it might be tempting, but before you accept the report, there are a few considerations:
• Before accepting the inspection, do your research. Who did the inspection? Is it a reputable, licensed home inspector? Check public review sites for comments and customer satisfaction. Check their license with the issuing board and see if they have had any violations or suspensions.
• Once you verify the company, give them a call. Make sure the inspection is transferable, and that they have performed a comprehensive inspection. Many companies offer both a comprehensive and a simpler, cheaper, visual inspection.
• Finally, read the report carefully. If there are issues discovered, ask for clarification and consider paying for the inspector to meet you at the home to discuss the report in person with you.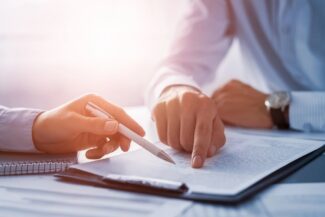 Accepting the home inspection might seem like a good idea – both to make your offer more appealing to the seller and to save a few dollars – but before you remove the home inspection contingency, do your homework. Make sure you understand the real condition of the property before you buy it.
Here's What's Happening

Winter decorations go up downtown
The iconic red bells and snowflakes hanging from lighted garland went up in downtown Whitefish Sunday morning.
Volunteers spent the morning hanging the winter decorations that have been a tradition in town since sometime in the 1950s. Each year volunteers spend weeks checking the roughly 10,000 bulbs in the decorations and preparing them to light up downtown.
The decorations include 24 snowflakes, 70 wreaths, four snowmen and 47 lighted garland strings.
The tradition began when John Austin, who was president of the Chamber of COmmerce, purchased the wire frames for 20 red bells for $1 a piece. He tasked John Thorson, who owned Flathead Upholstery, with putting new fabric on the wire frames.
Eventually the nonprofit Whitefish Shines took over the effort of maintaining and making sure the decorations decorate the town from late November through Presidents' Day.
Hanging the lights has become a tradition of its own with volunteers of all ages showing up to assist in putting them up on the Sunday before Thanksgiving each year, no matter the weather. Read more…
Looking for a beautiful Montana home, land, or commercial property for sale near Whitefish? Call Corrine Lanfear, your Whitefish RE/MAX real estate agent at (406) 862-9000 or (406) 471-5142
Real Estate Market Trends
Virus Playing Part in Booming Ranch Sales in U.S. West
Real estate brokers are experiencing high demand for ranches in Montana, Wyoming, Colorado, Idaho and Washington
BILLINGS — The coronavirus is one of the likely factors fueling a boom in large ranch sales in the U.S. West, real estate industry professionals said.
Real estate brokers are experiencing high demand for ranches in Montana, Wyoming, Colorado, Idaho and Washington, The Billings Gazette reports.
"It's the craziest year I've ever seen," said Jim Taylor, director and real estate partner for Hall and Hall, which has offices in Montana and other Western states.
Taylor said buying a ranch is not always a compelling investment because the rate of return can be low. But he is working with buyers who see fewer stable alternatives.
"People look at them as an investment even though the ranching business isn't good," Taylor said.
Andy Rahn of Montana Land Source, a website tracking land listings and sales in the state, said factors driving buyers to rural areas can include a "get me out of here kind of mentality" concerning the pandemic.
That mindset may be propelled by fear of social unrest as well as mask and social distancing mandates with which buyers disagree.
Some in the industry theorize buyers believe rural areas are safer from COVID-19, while others said people who already planned to buy property in the future were spurred to action by the pandemic. Read more…


Thanksgiving can bring on a lot of stress when you think about how many people you have to impress. And the last thing you want to do is work all day in the kitchen to only produce a mediocre dish. ?
But worry no more!
Here is a quick and easy #pumpkinpierecipe that will leave you with enough time to relax before blowing your relatives' taste buds away.
Ingredients:
✔️ 2 large eggs
✔️ 16 oz. (1 can) unsweetened pumpkin puree
✔️ 14 oz. (1 can) sweetened condensed milk
✔️ 1 tsp. pumpkin pie spice (cinnamon, nutmeg, ginger, cloves, and allspice)
✔️ 9 in. (1 pack) unbaked pie crust
Directions:
✔️ Preheat your oven to 425 F/220 C.
✔️ Mix together the eggs, unsweetened pumpkin puree, sweetened condensed milk, and pumpkin pie spice in a large bowl until thoroughly combined.
✔️ Spread the pie crust on a baking sheet.
✔️ Pour the pumpkin pie mixture over the crust.
✔️ Bake in the pie in the preheated oven for 15 minutes.
✔️ After 15 minutes, reduce oven heat to 350 F/175 C. Bake until the pie is set (about 35-40 min.)
(Recipe adapted from allrecipes.com)