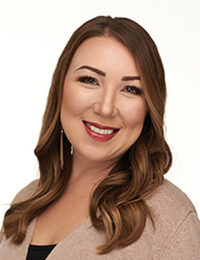 I have spent the majority of my life in the Pacific Northwest excelling in business management, marketing, and luxury sales. You may also note my experience in renovation, property sales, mortgage and loan processing . I have combined my real estate passion with my business management and marketing expertise to provide my clients with first-rate service with a smile. I will do my best to ensure that your buying or selling experience is simplified, personalized and to the point.
Real Estate Today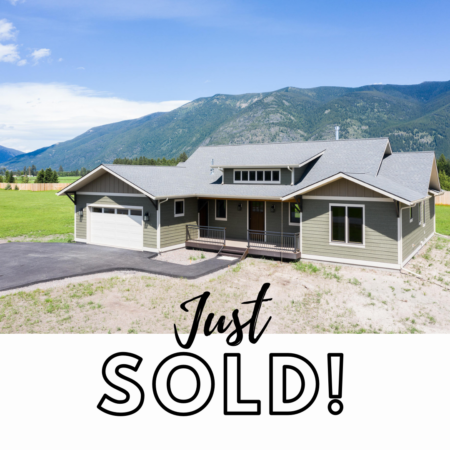 By
Corrine DeGolier Lanfear|Realtor
®️
|February 2021
Home Sellers Quick Guide
Research the Best Time to Sell – In the current market, the time is now!

Make Repairs – Repairing anything that needs some fixing or whatever seems problematic, will definitely speed up the selling process of your home. Keep receipts for proof of work done.
Find a Real Estate Agent – you want an agent that has experience working in the area you live in, with a proven track record, and someone who can offer feedback through every step of the process.
Pricing Your Home – A comparative market analysis is a document that presents pricing information for homes similar to yours. Your real estate agent can provide you this and give their feedback on it. It will be helpful to know what has worked price wise in your area and what hasn't.
Putting Your Home on the Market – Discuss with your real agent their marketing plan they believe will work best for your home. They should, at the very least,  utilize the Multiple Listing System (MLS), real estate websites, social media, reach out to other agents, use yard signs if permissible,  advertise in print media and have a virtual tour available for example.
Prepare Your Home for Showings – You want your home to look its best when buyers are looking at it. In order for it to be in top condition,  go through each room and clean up clutter. Allow your buyers to imagine themselves living in your house by putting away any personal items.
How to Handle Offers – When a buyer makes an offer on your home, they will use a contract to offer up their sale price and any other terms of purchase. You can either accept, reject, or counter the offer that will then lead to negotiation with your agents help. For a successful negotiation: disclose everything, ask many questions, meet halfway on costs when possible and keep in mind your "why" for selling.
The Closing – This can take a month or longer depending on they property. Be ready to cooperate with a Title Company, Escrow Officer, Inspectors and Appraisers. A closing agent will finalize the transaction and review the sales agreement. He or she will also collect any last payments from the seller and buyer, will make any adjustments, and makes sure the buyer's title is recorded in the local records. After this, congrats! You've sold your home successfully!
Moving Out – Start by getting rid of items that you don't need by donating and or having a garage sale weeks prior. From there you can see the items that you need and start packing. Get the movers ready and schedule a time for them to be at your home. Separate valuable paperwork and other important things into one box. Do a change of address and forward any medical records if needed. Lastly, walk through your home one last time to see you didn't forget anything and take inventory of everything you have.
Here's What's Happening

By HEIDI DESCH
Editor | February 10, 2021 1:00 AM
Whitefish, other cities, advocate for retaining affordable housing tool
The City of Whitefish, along with representatives of other cities around the state, last week told a Montana House committee that a bill that would effectively put an end to inclusionary zoning would leave them without an important tool in efforts aimed at creating affordable housing.
Whitefish City Councilor Ben Davis, who also serves on the city's housing committee, told legislators that the community has determined that housing is at a crisis level here and years were spent in the public process to determine that inclusionary zoning is necessary to address the situation. Read more…
Looking for a beautiful Montana home, land, or commercial property for sale near Whitefish? Call Corrine Lanfear, your Whitefish RE/MAX real estate agent at (406) 862-9000 or (406) 471-5142
Real Estate Market Trends
The average sales price in Whitefish, Flathead Valley as a whole, Kalispell, and Columbia Falls of a single-family residence in January for the past 3 years is depicted in the graphs below. The only downward trend in NMAR's latest data is the average number of days on market for Flathead Valley homes—yet another indicator of a bustling real estate market.

28 Colorado Avenue Unit J, Whitefish, MT 59937
Great investment! Very well maintained luxury condo within walking distance to downtown Whitefish
Please call Corrine Lanfear at 406-471-5142, or your real estate professional. Listing provided by Nikki Marengo
Recipe of The Month

Since it's the month of love, nothing says "I love you" more than some sweet, delicious, and cute thumbprint cookies! Best of all, they don't take a lot of effort but taste like you slaved away in the kitchen. ?
Ingredients:
✔️2 cups all-purpose flour
✔️ ½ tsp. Baking powder
✔️ 2 tbs. Almond milk
✔️ ½ tsp. Salt
✔️ ¾ cup margarine, softened
✔️ ½ cup sugar, or sweetener of your choice
✔️ 1 tsp. pure vanilla extract
✔️ ⅓ cup assorted jams for the filling
✔️ Optional: Powdered sugar
Directions:
1. Preheat the oven to 350 F/177 C and line a large baking sheet with parchment paper.
2. In a medium bowl, whisk flour and salt together. Set aside.
3. Add softened margarine, sugar, vanilla extract, and almond milk to another bowl and mix.
4. Slowly add in the flour/salt mix and combine until a dough is formed. Be careful not to over-mix.
5. Scoop out a half tablespoons worth of dough and roll into a smooth ball. Place all dough balls about 1 ½ inch apart.
6. Make the indent by using your finger (the "thumbprint" mark). Fill each indent with jam, but be careful not to overfill.
7. Bake for about 13-15 minutes or until barely lightly golden.
8. Remove from the oven and let them cool for 5-10 minutes before transferring to a cooling rack. Optional: Dust with powdered sugar.
(Recipe adapted from veganhuggs.com)