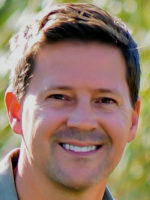 Whether thinking about buying or selling, I can help to highlight the potential and get the most value out of your home.  Contact me at my office 406.862.9000 or through my personal website: www.scottbullhomes.com.
Real Estate sales see large uptick, new projects double
BY HEIDI DESCH, WHITEFISH PILOT 2-15-2017
Home sales in Whitefish last year saw a large uptick, while new residential home development more than doubled in the city.
There were 194 homes sold within the city limits last year, according to a report by Kelley Appraisal of Kalispell. That's an almost 40 percent increase from the previous year, following two years of decreases in the number of sales in 2013 and 2014, according to Jim Kelley who compiles the annual home sales report.
According to the city of Whitefish Planning and Building Department's annual report, there were 156 new dwelling units permitted in 2016 compared to 67 in 2015.
City Planning Director Dave Taylor said the increase in the number of permits seems to fall in line with a recently completed workforce housing study showing the city will need 980 residential units by 2020 to keep up with current demand.
"There is currently a shortage of service workers and housing," Taylor said in his report. "The deficit of available residential units has translated into 10 year highs in duplex and multi-family residential development, which counted for more than two-thirds of our residential new construction."
Taylor estimates the economic investment of the residential development at over $32 million.
According to the Kelley report, this January there were 126 homes on the market within the city limits compared to 142 in January 2016.
"With 126 current listings, this represents 7.8 months of inventory compared to 6.1 months of inventory in Flathead County," Kelly says in his report. "Last year at this time there was 12.3 months inventory in Whitefish."
Kelley says that last year was mostly stable for sales with numbers similar to the last three years.
"Subdivision activity continues near its all-time low, but the inventory of bank-owned has mostly gone away," he said. "There is development, but mostly within city limits. There continues to be little interest in rural subdivision development."
According to the city report, seven new subdivisions were approved in Whitefish last year with 51 new lots receiving preliminary plat, which is more than twice the number for 2015.
The median home price in Whitefish in 2016 increased to $325,000, up slightly from $320,000 in 2015.
Twelve homes sold on Whitefish Lake last year, up slightly from nine in 2015. The median price for those homes is $1.87 million, up 2.4 percent over 2015.

Featured Property: Swan River access near Bigfork
MLS#21701236 Offered at $375,000
Beautiful cozy cottage on wooded acreage along Swan River. Quality built home is a perfect get away cabin or a year around home with fine finishes. Secluded, quiet, cottage with an over sized detached garage with almost five acres to stretch your legs and give you some elbow room. Sauna is a perfect way to unwind after snowshoeing or fishing all day. Enjoy the amenities that come with living on the Swan River but within minutes to town. Homeowners enjoy 18 acre park along the Swan River where you can fish, enjoy the walking trails and wildlife, put in your kayak or float to the home from upstream.
More info and more photos…click here or call Brian Murphy at 406.890.1681 for your private showing of this fabulous home.
ALPENGLOW – The Perfect Line
EPISODE SIX: OPEN ROAD
Watch skier Rachel Pohl turn a day on the slopes into a work of art. The Sky's the Limit. Rachel believes the world is her canvas. With Montana's unspoiled beauty and pristine powder as her muse, it's easy to see why.

SNOW REPORT
Check the snow conditions at Whitefish Mountain Resort by clicking here.
LESSONS
Learn to ski or snowboard. Click here for information about lessons and ticket packages.
NIGHT SKIING
Night owls can enjoy some great skiing during our night sessions. Click here for info.
LIFT TICKETS – PURCHASE ON-LINE
You can always call for information too.
877-SKI-FISH
or visit their website:

Wilderness Speaker Series
March 22, 2017
7:00 PM – 8:00 PM MDT
Flathead Valley Community College
Event Description:
"THE NAMES OF THE STARS, A Life In The Wilds" a book reading and discussion
Speaker: Pete Fromm, wilderness author.
Acclaimed author of "Indian Creek Chronicles," the story of his seven winter months alone in the Selway Bitterroot Wilderness tending salmon eggs, Pete's newest book, "THE NAMES OF THE STARS; A Life In The Wilds" is the story of another month alone in the wilderness caring for fish eggs, this time the Bob. He will read from his new book. Books available for sale and signing.
Find more information at www.bmwf.org.