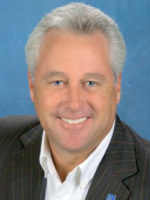 I've had the pleasure of living in the Flathead Valley since 1989. I am amazed every day by the beauty of its scenery and the heart of its people. Not to mention the endless possibilities of outdoor recreation right out your door. During my 15 years in real estate I've made many great friends and have been fortunate enough to sell some wonderful properties. The true reward for me is the smile on my customers face when they achieve their goals. Give me a call or email me today so I can help you catch your special piece of Montana! Call me today at 406.250.7311.
Property Spotlight
855 Hoffman Draw, Kila, Montana
MLS #21707921 Offered at $235,000
Beautiful 28 acres bordering Weyerhaeuser Company land. This parcel has a wonderful mix of trees and meadow with a private feel. Seasonal creek along southern boundary and seasonal spring that feeds the lush meadow. Property can be split once with sanitation approval.  Call Brian Nicodemus for a personal tour!  406.250.7311.
Check out the Whitefish Stage Organic Farm's Fall Harvest~ Happening every Sat/Sun of October!
Whitefish Stage Organic Farms offers a 3500 bale straw bale maze, a  super bouncing pillow,  a barn jungle gym, a power jump bungee trampoline, barrel train ride, giant corn bins, tiny farm animals and much more! https://www.whitefishstage.farm/fall-harvest-event/
Going to the Sun Road is open in Glacier Park
Visitors can drive 2.0 miles from the west entrance to the foot of Lake McDonald, and 18.5 miles from the St. Mary entrance to Logan Pass.
  The section of the road between the foot of Lake McDonald and Logan Pass is closed due to a fire. On the west side, the road is closed between the Apgar Loop Road junction at the foot of Lake McDonald and Logan Pass due to fire danger.
To check the current road status, click here. This website is updated regularly with important travel information for visitors to Glacier National Park.
Kelley's Market Trends: Residential 1 to 10 Acres
By JIM KELLEY; FLATHEAD BEACON; SEPT 20, 2017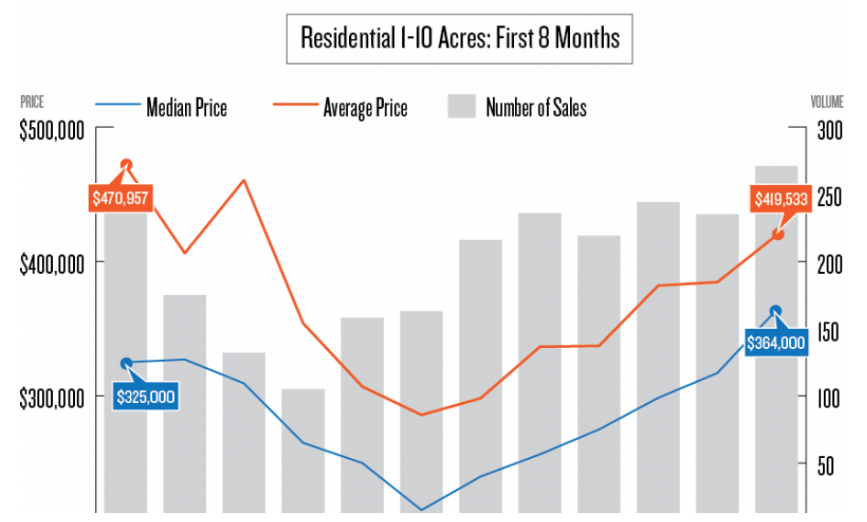 In the first eight months of 2017, residential properties with one to ten acres of land made up 22.2 percent of the residential sales. This is nearly the same as it was in 2016. The average lot size for this class of residential property is 3.72 acres and the median size was 3 acres.
Fall is here. There are plenty of things to do in Whitefish.
Fall just may be our finest season here in the northwest corner of Montana. Temperatures are cool and fall colors are brilliant. For a variety of activities, visit www.explorewhitefish.com.
Walk A Trail.
Paved bike and pedestrian trails meander throughout Whitefish. A segment of the trail runs along the river between various parks (and extends all the way to City Beach). www.whitefishlegacy.org
Take A Trail Ride.
The Bar W Guest Ranch has developed the most advanced and diverse equestrian program in the West. Take a riding lesson or a relaxing trail ride. www.thebarw.com
Take A Boat Ride.
Rent a boat, or other watercraft at the Lodge at Whitefish Lake Marina. A full service marina on Whitefish Lake that offers a gas dock to fill your boat or wave runner, a snack bar and a Tiki Bar. www.lodgeatwhitefishlake.com
Take In A Live Performance.
Alpine Theatre Project (ATP) has become one of the most respected professional theatres in the Northwest United States. ATP specializes in producing musicals, plays, and concerts throughout the year featuring talent from Broadway, film, and television. www.atpwhitefish.org


Oktoberfest is taking place in Depot Park!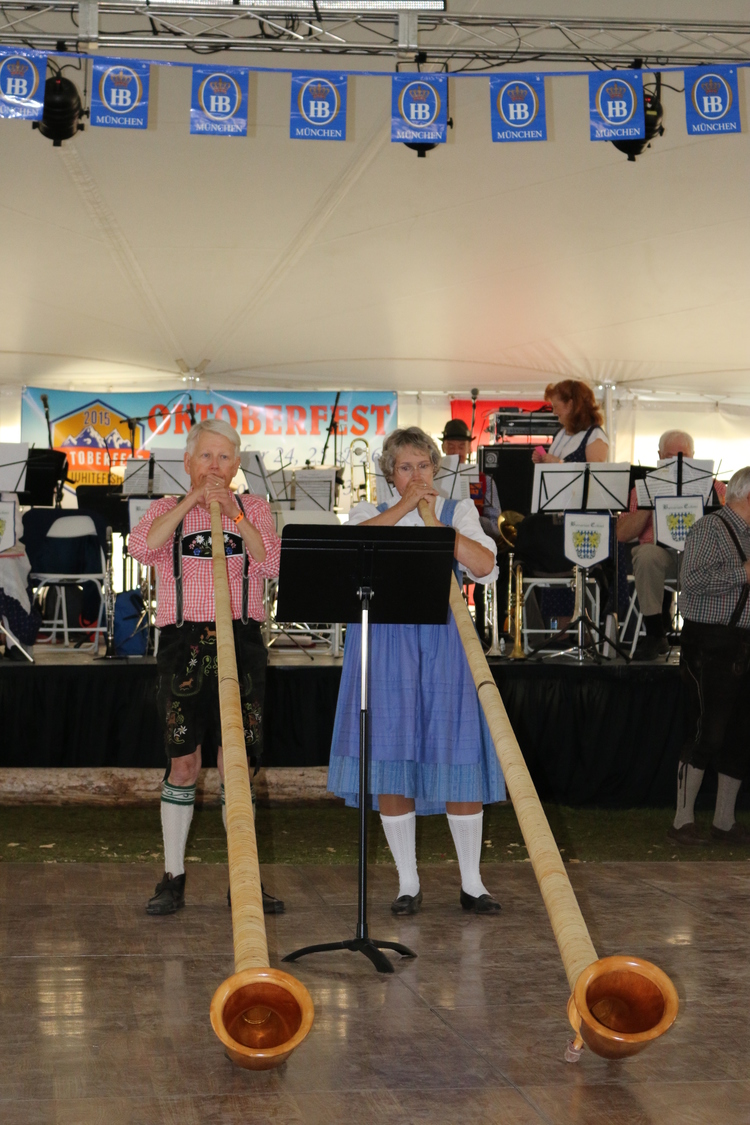 Join us in beautiful Whitefish, Montana, for the second weekend of authentic German beer, food, music and fun – Montana style!
Second Weekend:
Wednesday, October 4:  6 pm to 8 pm (at the Firebrand Hotel)
Thursday, October 5: 5 pm to 11 pm
Friday, October 6: 5 pm to 11 pm
Saturday, October 7: 12 noon to 11 pm
The Great Northwest Oktoberfest takes place under the "Oktoberfest Bigtop" in Depot Park (unless otherwise noted in the schedule), located in the heart of downtown Whitefish, Montana. Depot Park is located on the corner of Spokane Ave. and Railroad St., in front of the historic Whitefish Train Depot.
Click here for the complete schedule:   http://www.whitefishoktoberfest.com/schedule/
Whitefish Mountain Resort Lands in Top 10 Ski Resort Readers' Poll
BY BEACON STAFF // 
Whitefish Mountain Resort was named the 10th best ski resort in the West by SKI Magazine readers.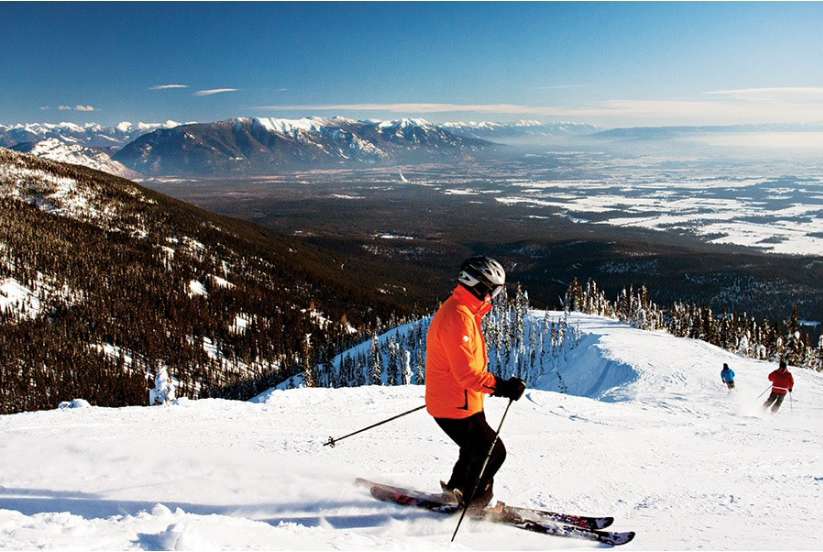 Photo by Greg Lindstrom | Flathead Beacon
SKI Magazine released its annual Resort Guide, which features top reader-ranked resorts and ski amenities, and once again Whitefish Mountain Resort has earned accolades.
Readers ranked Whitefish 10th behind Beaver Creek, Colorado. The local love marked the second best ranking in the Resort Guide. Whitefish Mountain Resort ranked ninth in 2015-16 and 11th in 2016-17.