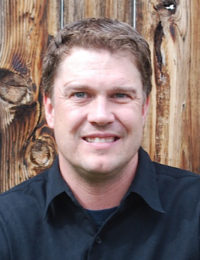 Kyle promises to represent all clients honestly and ethically. Kyle's knowledge of real estate in the Flathead Valley is backed by a true love for the outdoors and the area. He is passionate and well informed about the market, which allows him to guide his clients into their dream home or commercial real estate. Call Kyle today at 406.871.4947.
Helping Farm Hands
By Flathead Beacon Staff
Non-profit organization improves community food access through new programs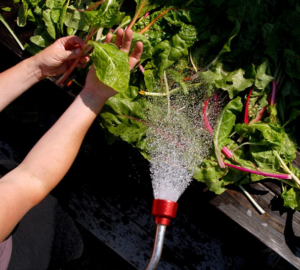 Agriculture enjoys a celebrated history in Montana, where the act of cultivating the land and producing fresh food is a tradition that continues to thrive today.
But gaining easy access to nutritious meals presents another set of challenges, a reality that prompted a local community organization to roll out a growing stable of programs to improve residents' food needs. Some people may choose to get some backyard sheds to help them store the tools for the task, but others can call on the group for advice.
The nonprofit group is called Farm Hands: Nourish the Flathead, whose goal is to address food-access issues by using local agriculture to feed under-served populations.
The group was started 10 years ago by a coordinated group of volunteers, and it runs multiple programs to assist with residents' food needs, including farm-to-school projects and backpack programs that send children home from school with food.
Learn more at:
http://nourishtheflathead.org/history/
Stunning country setting
816 Texas Avenue, Whitefish, MT 59937
MLS #21713756 Offered at $995,000
2,500 sq/ft home in a stunning country setting on just under 5 acres, yet blocks from downtown Whitefish. The property is bordered by a 200 acre conservancy, protecting the views and privacy. This 3 bedroom, 2.5 bath home boasts craftsman details such as large picture windows to let in the natural light. There is plenty of storage and room to sprawl with a 1300 sq ft shop, as well as barn storage sheds with tack room ready for your horses, detached covered storage/parking and storage sheds. For the right person, this will be an incredibly helpful thing to have on the land. One of the selling features of this property are they storage sheds due to the great amount of space the add to the property. However if you feel this is still not enough space, there is room on the land to build another shed or cabin to store the excess items. In addition like any property, there will be some storage facilities similar to pueblo storage units nearby.
Take in the Whitefish Mountain Resort views ~ a must see! Agent related to seller.
Western dreams are still possible in the Big Sky State of Montana
EPISODE TWENTY-SEVEN: OPEN ROAD
Mother/daughter duo Kara and Nya forge memories in Montana that will last a lifetime.

Whitefish Legacy Partners Kids Summer Programs
Explore the Whitefish Trail with guided learning hikes and community hikes and bikes. Events are held all summer long. All events are free and do not require registration. They are suitable for all fitness levels and are family friendly.
Kids programs are held at the Whitefish Trail Learning Pavilion at the Lion Mountain Trailhead. Two hour programs are suitable for ages 5 to 12. No registration required. Click here for more information.
Forest Explorers Camps
Join us this summer to explore on the Whitefish Trail! These four-day camps include hiking, exploration, games, art activities, and learning at the WT Learning Pavilion. Forest Explorers Camp is for children 6 to 10. Space is limited and pre-registration is required. Click here for costs and registration information.

Brash Rodeo summer series is underway
Rodeo has been a part of Montana's culture since the first cowboys arrived over 150 years ago. Our events include bull riding, saddle bronc riding, bareback riding, steer riding, team roping, barrel racing, breakaway roping, calf roping and chute dogging. We are Western Montana's longest running series open rodeo.
Weekly events are held on Thursdays, 7-10PM, on the corner of Highway 40 and US 2, right behind the Blue Moon bar.
Click here to download the program schedule and more information.