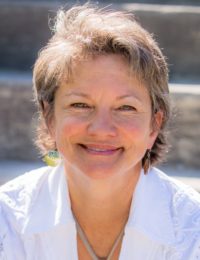 Kerrie knows that this truly is the Last Best Place. Kerrie cherishes this area and our wonderful state. She is passionate, a great listener and is very hands on. Being a Montana native has given Kerrie an avid appreciation for the amazing lifestyle that this beautiful state has to offer. Kerrie became a Realtor as a way to leverage her passion into helping you achieve your Montana dream. Call Kerrie today to begin your own amazing journey, 406.270.2614.
Planes, RVs, and Automobiles
BY MOLLY PRIDDY // JUL 25, 2018 // PHOTO BY GREG LINDSTROM
Major increases in passengers at Glacier Park International Airport, packed campgrounds and a proliferation of RV parks highlight summer's busy tourism season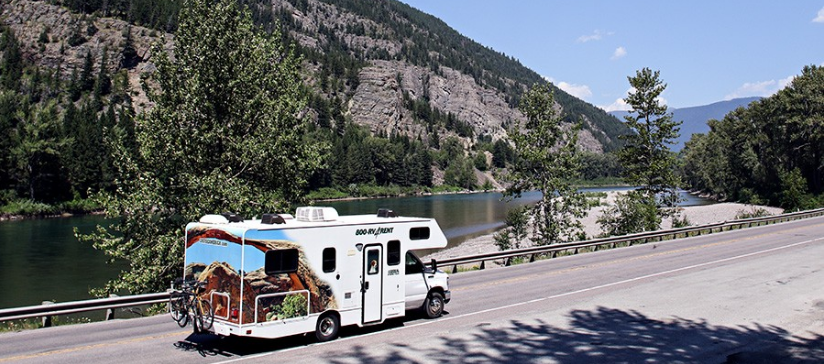 Northwest Montana is many things to many people: home, a getaway, a wild place of adventure, the place you plant your heart and wait for the rhythms of nature to help it to grow.
But one thing Northwest Montana is not? A secret. At least not anymore.
Summer is the busiest time of year for the Flathead Valley and surrounding areas, due to the incredible magnetism of the landscape and the welcoming and laidback ethos of mountain culture.
Glacier Park International Airport is posting the highest passenger numbers in its history, hotel occupancy rates are bustling and new hotels come online each year. But many visitors get here via modes of transportation other than planes, and stay in campgrounds or RV parks, a trend showing high demand for these kinds of overnight stays.
"We are full. We're even having a busier spring and fall season," said Faith Bengtson, assistant manager at the West Glacier KOA campground. "We're still turning people away, and it's mostly RVs that we're turning away."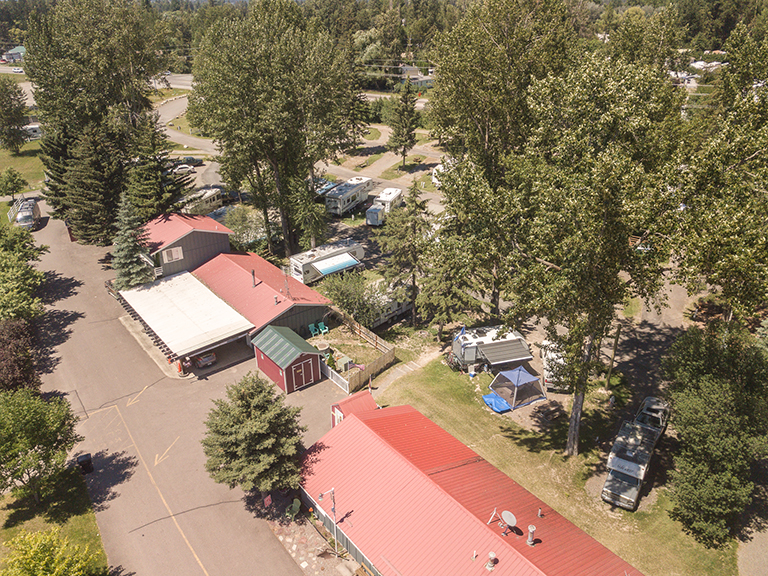 Glacier Pines RV Park for sale
120/124 Swan Mountain Drive, Kalispell
MLS 21808136  Offered at $1,325,000
Brand new Glacier Pines RV Park!
Fully operating RV park in a beautiful wooded location with paved roads and all the amenities. New landscaping, signage, added security, widened roads, new paint on office and outbuildings, new volleyball court and upgraded amenities.
Includes playground, restroom and shower buildings, laundry facilities, RV storage, a general store for your visitors and two member residences.
RV Park has 90 spaces, 75 full service and 15 limited service and 4 'campsites'. Dog run area for pet friendly guests, walking trails and easy travel to Glacier National Park. Also included is a separately deeded buildable home lots with current utility connections, just make sure to get more information on utility costs at scutilityconsumer.com.
Call Kerrie Cardon at 406.270.2614.
Report: Montana Residents Spent $2.9B on In-State Travel
Report says in-state business trips contributed $1.4 billion to travel spending while leisure travel spending totaled about $1.1 billion
BY ASSOCIATED PRESS // JUL 27, 2018 Flathead Beacon
A new study shows Montana residents spent about $2.9 billion on in-state travel in 2017 — nearly half of all travel money spent in the state.
The report by the University of Montana's Institute for Tourism and Recreation says in-state business trips contributed $1.4 billion to travel spending while leisure travel spending totaled about $1.1 billion. The Billings Gazette reports shopping, medical and other travel accounted for nearly $375 million in spending.
The report authors talked with more than 10,000 travelers to gather information.

August 6, 2018
Click for more information.