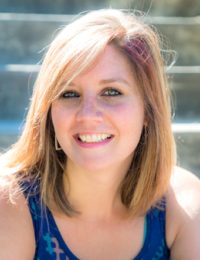 Nikki's fondness for people inspires her to go above and beyond the expectations of her clients. Her main objective is making others happy and that is why real estate has become more than a profession­–it's a passion. Let Nikki help you with the next adventure in your life, whether it's finding a home on the golf course or selling your cabin in the woods. 406.212.8507.

Real Estate Market Trends
Flathead 2018 home sales (with median acreage), by city and home style
BY RICHARD DEWS // FEB 13, 2019
Which home styles are sold in greatest (and least) quantities, across the Flathead? Does it vary by city? How many acres (or fractions thereof) come with which home styles, and does that vary by city? I was recently asked about the acreage which comes with home sales. This week, I've analyzed the 2018 single-family home sales across Flathead cities, which sold for prices between $150,000 and $600,000 (see chart). I've focused on two statistics: 1) quantity of homes sold by city and style (blue columns using left-side axis values), and 2) among those, the median accompanying acreage (gold lines using right-side axis values).
In every city but Lakeside, the log style had the highest median accompanying acreage. One-and-a-half to two-story and ranch-style homes sold in the highest quantities, across every city, and often by overwhelming ratios versus other styles. One-story-style homes sold in the third highest quantities, but they often had the least accompanying acreage.
Richard Dews is CEO of Glacier Flathead Real Estate, a Flathead-based real estate software and services company.

Economic Outlook: More Growth in 2019
State bounced back from stagnant economy, with momentum expected to continue, economists say
The state economy bounced back from stagnation last year with help from western counties and increased construction activity, among other factors, according to economists from the University of Montana visiting last week for the 2019 Economic Outlook Seminar.
State revenues in 2017 were weak due to a stagnant economy in 2016, said Patrick Barkey of the Bureau of Business and Economic Research (BBER), but 2018 revenues were stronger thanks in part to a surge in construction across the state but particularly in Flathead, Gallatin, and Missoula counties.
Below are properties listed for sale by Nikki Marengo.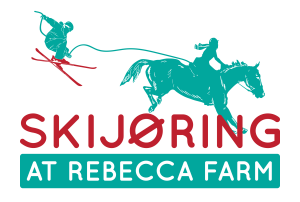 SKIJORING RETURNS TO REBECCA FARM
MARCH 2-3, 2019
Rebecca Farm is excited to host their second skijoring competition on Saturday, March 2 and Sunday, March  3. Opening ceremonies begin at noon both days, closely followed by the start of this adrenaline-pumping competition. Joe Warner, well known rodeo announcer, will emcee as alpine skiers pulled by horse and rider teams fly down a challenging curved course, navigating gates, grabbing rings and soaring over jumps up to 6 feet high.

BRASH RODEO WINTER SERIES
March 1-2; 15-16; 29-30; 2019
Rodeo has been a part of Montana's culture since the first cowboys arrived over 150 years ago. Our events include bull riding, saddle bronc riding, bareback riding, steer riding, team roping, barrel racing, breakaway roping, calf roping and chute dogging. We are Western Montana's longest running series open rodeo. Your Glacier country vacation would not be complete without experiencing the Brash Rodeo. See you at the arena!
---
Find snow conditions on Whitefish Mountain: visit their snowcams
https://skiwhitefish.com/webcams/