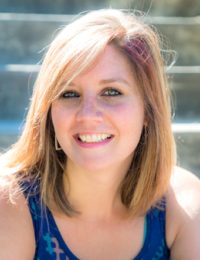 At RE/MAX Rocky Mountain Nikki Marengo has a fondness for people that inspires her to go above and beyond the expectations of her clients. Her main objective is making others happy and that is why real estate has become more than a profession­ – it's a passion. Let Nikki help you with the next adventure in your life, whether it's finding a home on the golf course or selling your cabin in the woods. 406.212.8507.

Whitefish ranked no. 3 Ski Mountain
October 29, 2019 at 3:04 pm | Daily Inter lake
SKI Magazine has named Whitefish Mountain Resort as the "No. 3 overall" ski resort in North America — the popular Whitefish resort's highest ranking yet by the news outlet.
This is the ski resort's third appearance in the magazine's Top 10 listings.
SKI Magazine's Resort Guide is the longest-running ski resort survey in the industry. Readers are asked to rank the North American resorts they have visited in the last two years in a variety of categories; the survey provides an additional opportunity for readers to speak to each resort's greatest strengths through comments.
Overall ranking, according to a press release, is determined by a combination of reader's scores across 21 different categories.
Whitefish earned 12 Top 10 rankings, including No. 1 in Local Flavor, No. 2 in Value and No. 4 for Service, Scenery, Charm, Apres and Overall Satisfaction. The resort also ranks No. 15 for Travel Ease, No. 20 for Terrain and No. 22 for Snow.
"We are deeply honored to be named among the top resorts in the West in SKI Magazine's 2020 Resort Guide; it is our mission to provide a memorable experience that is affordable, personal and fun. This year's ranking is indeed a sign that skiers appreciate finding a ski area that values character, and makes guests feel relaxed so they can be themselves," Whitefish Mountain Resort Chief Executive Officer Dan Graves said in a prepared statement.
"This ranking illustrates our commitment to providing a high level of hospitality while maintaining the community's unique and colorful qualities that set us apart, without charging a premium for it. Whitefish's warm and welcoming personality extends beyond the resort to all the businesses throughout the community that take care of our visitors and go above and beyond to make them feel welcome."
Whitefish Mountain Resort is scheduled to open for the 2019-20 season on Dec. 6.
For more information on Whitefish Resort visit www.skiwhitefish.com

Montana gets big economic boost from tourism
Summer 2019, KULR Channel 8 TV
Three-and-a-half billion dollars.
That's how much tourists spent in Montana in 2018. That's a big boost in spending and it's benefiting businesses all across the Treasure State.
Newly-released numbers from the University of Montana's Institute for Tourism and Recreation Research shows the number of people visiting Montana from out-of-state remained relatively the same.
But, they're spending more during their travels. In fact, they are spending 10-percent more than in 2017. Associate Director Jeremy Sage says, people are choosing to spend their extra money on experiences, like guided rafting trips, rather than souvenirs, and those experiences tend to cost more.
Glacier and Yellowstone National Parks are a big draw for visitors, he says. Without those iconic parks bringing recognition to Montana, our economy would not be bolstered nearly as much.
And the numbers prove it.
In Glacier National Park, people spent one-point-two billion dollars, supporting one-point-five billion dollars in economic activity.
The one-point-one billion dollars spent in Yellowstone National Park supported one-point-four billion dollars in economic activity.
If you break down the numbers by county, Gallatin County received more than 814-million dollars in tourist spending, followed by Flathead County at 614-million dollars, Missoula County 307-million, and Yellowstone County 270-million dollars.
RE/MAX Rocky Mountain agent Nikki Marengo has beautiful properties for sale.
Whitefish Duplex Near City Beach!
633 Dakota Abve, whitefish, Flathead, Montana, United States 59937
Rare opportunity for those wanting to live in one side and rent out the other. Ideal Location on Dakota Ave with amazing proximity to Whitefish City Beach, Whitefish Ski Resort and Downtown Whitefish. Beautifully remodeled larger unit has 4 plus bedrooms with open living area and fully finished basement with second living area.
Roger's Lake Fishing Cabin!
Rogers lake rd, Kila, Flathead, Montana, United States 59920
Rare find! Great opportunity to own a great fishing/hunting cabin (dry) close to the access at Rogers Lake in Kila! This lot is one of the last privately owned lots before the state leased land on the waterfront. Dry cabin with kitchen and loft area has so much potential. Level land which includes an outhouse and easy access to Rogers Lake boat launch.
3 Bed/2 Bath House in Kalispell!
168 Ali Loop, Kalispell, Flathead, Montana, United States 59901
***PENDING***Beautiful single-story house in the center of the Flathead Valley. Stunning three-bedroom, two-bath home with an open floor plan. Butcher block counters, floor to ceiling windows, hardwood floors, shiplap ceiling accents with recessed lighting, and radiant floor heat in the master bedroom are just a few of the gorgeous finishing touches.
3 Results returned.
Per Page

Whitefish Leads Price Growth in Northwest Montana since 2012
Reported by the Northwest Montana Association of Realtors, October 2019
Median means "in the middle". So, with regard to list price, this means exactly half of homes listed are above this price and exactly half are below.
The Northwest Montana Association of Realtors (NMAR) reports that the median home price in Whitefish in 2019 is $529,000; higher than 2018's median price of $467,000.
The average price is the total list price of all homes divided by the number of homes listed.
NMAR reports the average list price of homes in Whitefish in 2019 is $928,573; slightly higher than $926,139 in 2018.
Absorption rate is a term most commonly used in the real estate market to evaluate the rate at which available homes are sold in a specific market during a given time period. It is calculated by dividing the average number of sales per month by the total number of available homes.
Whitefish has an 8% absorption rate in 2019; unchanged from 2018.
Sales in the Whitefish area in 2019 have an average price of $618,370; much higher than $534,232 in 2018 as reported by NMAR.
The median sale price in 2019 is $438,900; compared to $380,000 in 2018.
With two months left in the year, the number of residential sales already surpasses last year with 329 sales; compared to 265 in 2018.
At RE/MAX Rocky Mountain Real Estate, our agents are committed to serving all your real estate needs.
Stop by our office anytime to discuss the Whitefish market, and find the best option for your investment dollars. We can be reached at 406.862.9000.