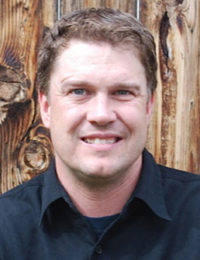 Kyle promises to represent all clients honestly and ethically. Kyle's knowledge of real estate in Whitefish is backed by a true love for the outdoors and the area. He is passionate and well informed about the market, which allows him to guide his clients into their dream home or commercial real estate. Call Kyle today at 406.871.4947.

Whitefish Mountain Resort set to open December 6, 2019
Plan your visit today and enjoy skiing, lessons, dining, and more. Purchase tickets online at www.skiwhitefish.com.

You won't want to miss the Whitefish Stroll
Throughout the evening enjoy wagon rides courtesy of the Bar W Guest Ranch, chestnut roasting in front of the Village Shop, holiday photos at the Great Northern Brewery, and so much more. The evening includes activities for adults and the kids. Stumptown Art Studio will have crafts for the kids, while outside kids can enjoy the bounce house and decorating contests. Vendors will be set up on the streets with crafts and food.
5pm………….. North Valley Music School Christmas Recital – First Presbyterian Church
6:00pm……… Alpine Bell Ringers Hand bell Choir Concert – First Presbyterian Church
6pm………….. "WhiteFire" fire dancers – Outside O'Shaughnessy Center/Depot Park
6:20pm……… Tree Lighting Ceremony – Outside O'Shaughnessy Center/Depot Park
6:30pm……… Santa Arrives via Wagon – Outside O'Shaughnessy Center/Depot Park
6:40pm……….Whitefish & Bigfork Dance performance-Main stage, just south of the Winter Carnival Float
6:40-9pm….. Photos w/Santa – Stumptown Marketplace
6:45pm……… Whitefish & Bigfork Dance performance-Main stage in front of the Winter Carnival Float
7:00pm………Turkey bowling with the Winter Carnival Crew – pin & prizes from Pin n' Cue
7:45pm…….."WhiteFire" fire dancers –  at Carnival Float on Central Avenue
8:00pm…….. Announcement of Window Decorating Contest Winner
8:05pm……..Shoppers' Drawing baskets (One basket every five minutes – Grand Prize at 9pm!)
.

Torchlight Parade at Whitefish Mountain Resort: December 24
The torchlight parade is a Christmas Eve tradition for many families with good reason. Whitefish Mountain Resort welcomes Santa Claus to greet the children, and a hush of silence falls over the crowd as the lighted torches swoosh down the hillside, making the eyes sparkle of children and adults alike. The torchlight parade is a great reminder of the magic of Christmas.

Nordic skiing at Glacier Nordic Center
Just across the road from Grouse Mountain Lodge is the Glacier Nordic Center, which features groomed, lit paths for cross-country skiing. Squeeze a workout into your morning or spend the day sliding along—when it's so convenient, you can make your visit as active or as mellow as you'd like.
Below are some beautiful homes for sale. Call Kyle today when you need real estate in Whitefish.
Charming Columbia Falls House
1035 10th Avenue, Columbia Falls, Flathead, Montana, United States 59912
This charming single-family home in Columbia Falls ~the gateway to Glacier National Park~ has two bedrooms and two bathrooms with a large kitchen and dining nook. A small third bedroom or office could be created out of an extra space off the laundry room with a little work.
Whitefish House in Gated Community!
280 Antler Ridge, Whitefish, Flathead, Montana, United States 59937
This custom-built 3100 sq ft home in the gated subdivision of Antler Ridge provides privacy with breathtaking views of continuous mountain ranges; All just minutes to town! The main level of the house boasts vaulted ceilings, large windows and a walk-out deck off the living area to enjoy panoramic views.
Stunning, Single Level New Construction In A Quiet Rural Setting!
23 Gem Ln., Kalispell, Flathead, Montana, United States 59901
Stunning, single level new construction in a quiet rural setting! This 3 Bed/2.5 Bath home offers convenient proximity to Glacier International Airport and centrally located between Kalispell, Columbia Falls and Whitefish. The open floor plan and 10' island centrally located in main living/kitchen area lends itself to entertaining.
3 Results returned.
Per Page


Forest Service signs off on Whitefish Trail Project
Daily Interlake | November 20. 2019 by Matt Baldwin
Construction of an extensive trail system that connects Whitefish with the upper reaches of the Whitefish Range has received final approval from the U.S. Forest Service.
The Flathead National Forest on Monday issued its final decision notice that found no significant impact for the long-discussed Taylor Hellroaring project.
A proposal to construct an extensive trail network on U.S. Forest Service land adjacent to Columbia Falls is also moving forward.
The Flathead National Forest issued its draft decision last week for the Crystal Cedar project, which finds no significant impact for the plan to build nearly 25 miles of new trail just north of town. The proposed action also includes commercial timber harvest on 2,435 acres, as well as non-commercial harvest on 1,287 acres.