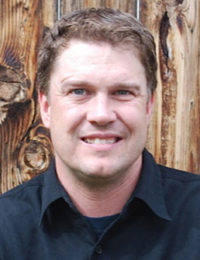 Kyle promises to represent all clients honestly and ethically. Kyle Duty's knowledge of real estate in Whitefish is backed by a true love for the outdoors and the area. He is passionate and well informed about the market, which allows him to guide his clients into their dream home or commercial real estate. Call Kyle Duty Real Estate in Whitefish today at 406.871.4947 for all your real estate needs.
State economy saw growth last year
BY DANIEL MCKAY //  WHITEFISH PILOT //  February 18, 2020
The state economy bounced back from stagnation last year with help from western counties and increased construction activity, among other factors, according to economists from the University of Montana visiting last week for the 2019 Economic Outlook Seminar.
State revenues in 2017 were weak due to a stagnant economy in 2016, said Patrick Barkey of the Bureau of Business and Economic Research (BBER), but 2018 revenues were stronger thanks in part to a surge in construction across the state but particularly in Flathead, Gallatin, and Missoula counties.
The three counties accounted for 75 percent of statewide construction earnings in 2017, with commercial and multifamily projects especially strong. Access to affordable housing remains an issue, as housing-price growth once again outpaced income growth.
Barkey said partial data indicates that 2018 saw continued growth, and that state revenue is off to a good start in 2019. However, this growth has largely missed the agricultural sector, which has faced low prices, drought, fire, and now the prospect of tariff-related disruptions in access to the market. The recently passed federal Farm Bill should help the agriculture industry, he said.
Revised plan for snow lot likely makes affordable housing project viable
BY HEIDI DESCH// WHITEFISH PILOT // FEB 19, 2020
Constructing roughly 24 homes on the city's snow lot to provide affordable workforce housing would likely make the project financially feasible, according to an updated analysis of the proposed project.
The City of Whitefish has for many years targeted its snow lot, at the corner of Railway Street and Columbia Avenue, as a potential site for an affordable housing project.
A first analysis of the project designed with both single family homes and rental apartments completed in December, however, showed that the project would have a large funding gap to make up in order to make the project feasible. The city's Whitefish Strategic Housing Plan Steering Committee deemed that option financially unfeasible and asked Homeword, a Missoula-based nonprofit taped to help design the project, to return with another option.
Outlook 2020: Another Year of Job Growth
A low unemployment rate in the expanding Flathead Valley keeps industries short-handed
BY MAGGIE DRESSER // FLATHEAD BEACON // JAN 2, 2020
As the economy booms in the Flathead Valley, along with the rest of the nation, Montana continues to struggle filling job openings as 2020 arrives.
Job vacancies remain open in the valley while unemployment continues its low trend, contributing to the workforce shortage. Montana's unemployment rate has hovered between 3 and 4 percent over the last year, with 3.4 percent in November 2019 and 3.7 percent in November 2018. Montana's unemployment rate is slightly lower than the national average of 3.5 percent.
But a low unemployment rate means employers can't find workers.
Looking for a beautiful Montana home, land and commercial property for sale near Whitefish? Call Kyle Duty Real Estate in Whitefish at 406.871.4947.
The Baker Avenue pedestrian underpass project
Whitefish appears to be keying in on an option for what the Baker Avenue pedestrian underpass might look like.
WGM Group last week presented City Council during its work session with preliminary cost estimates for a few choices related to the underpass that is planned to span under Baker near the O'Shaughnessy Center west connecting to the city's path off of Railway Street to Depot Park.
Council seemed to favor an option that is estimated to cost about $1.63 million to construct the underpass. Under that option, a concrete structure would be used for then underpass with vertical interior walls 20 feet wide by 10 feet in height.